Aircraft parts distributor Topcast Aviation Supplies has signed a five-year agreement with Honeywell Aerospace for Boeing 737NG parts distribution in Mainland China.
The contract covers distribution of Honeywell's mechanical components, such as starter generators, air and thermal line-replacement units, as well as mechanical systems.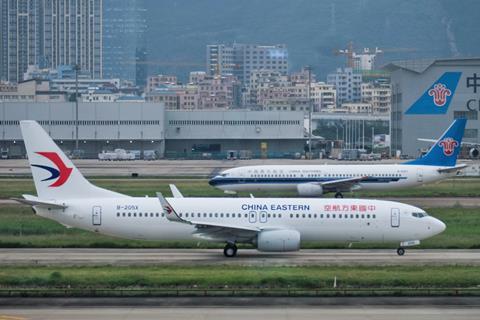 "The new agreement expands Topcast's portfolio to meet Honeywell's diverse customer base, and represents Topcast's and Honeywell's first joint advancement into the global commercial aviation aftermarket," says Topcast.
Cirium fleets data indicates there are more than 1,300 in-service 737NG aircraft in Mainland China.
Apart from being a component distributor, Hong Kong-based Topcast, which was founded in 1991, also provides component MRO services.