UK aerospace suppliers are anxiously waiting to see if their government will roll out targeted support for the sector in its forthcoming spending review, a situation in sharp contrast to France where a public-private bailout fund has already made its first investment.
Ace Aero Partenaires, which currently has €630 million ($736 million) under management, on 28 October announced that it had acquired an undisclosed stake in Nantes-headquarted Aries Alliance.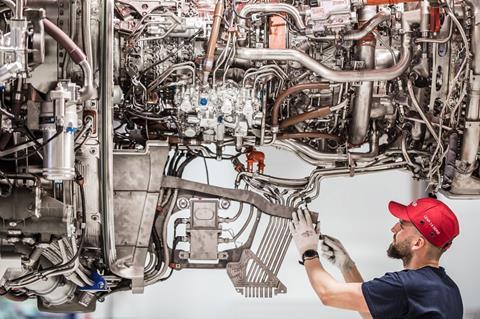 An eventual €20 million could be invested in the company, which specialises in aerospace manufacturing machines and presses, as well as production of complex metallic components for the likes of Airbus, Boeing, Dassault, Rolls-Royce and Safran.
While Aries' management celebrated the investment, saying that it was now in the "best possible position to weather the current crisis", there is little cheer for business on the other side of the Channel.
UK aerospace trade body ADS has for months been calling for the creation of a similar fund – what it calls the Patient Capital Investment Fund – but has so far received nothing from the London government.
Chancellor Rishi Sunak is to announce a spending review on 25 November, which could contain assistance for the sector, but ADS stresses that help cannot come soon enough, noting that "other governments have put greater support in place".
"The new lockdown period and severe restrictions on travel make it even more important now that there is additional support for supply chain companies, as the impact on demand and cash-flow is likely to make it harder for many to take on more debt," says the association.
"An equity-based fund of this type to help companies survive the crisis and grow in the long-term is one of our top priorities for the spending review."
Ace Aero was established in July as part of France's Plan Aero rescue package for the sector. The initial €630 million under management – eventually rising to at least €1 billion - includes a combined €200 million contribution from Airbus, Dassault, Safran and Thales, €200m from the French state, and €230 million from private equity firm Tikehau Capital.
Tikehau owns Ace Management which administers the fund. Former Airbus group chief strategy and marketing officer executive Marwan Lahoud is chairman of Ace Management's board.