The Association of Asia Pacific Airlines (AAPA) has hailed a "notable improvement" in international traffic in the region, as countries began loosening travel restrictions and reopening borders.
However, it warns that the rise of the highly-infectious Omicron variant of the coronavirus could pose a threat to recovery prospects for the region's carriers.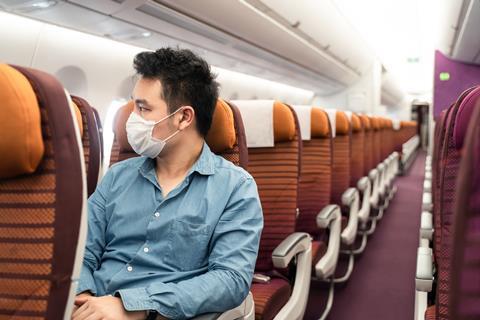 AAPA data for November shows its 40 member airlines carrying around 1.6 million international passengers, which was nearly 50% higher year on year. It was, however, just over 5% of the passenger numbers seen in the same month in pre-pandemic 2019.
Traffic for the month grew 66% year on year, but was down nearly 93% against 2019. Capacity, meanwhile, rose 36% against 2020, but fell more than 83% compared to pre-pandemic levels.
As for cargo, the AAPA notes "robust growth" helped by improving manufacturing conditions and strong year-end export orders, which propelled cargo traffic above pre-pandemic levels.
AAPA chief Subhas Menon says: "Although overall traffic volumes remain significantly depressed compared to pre-pandemic levels, the recent relaxation of some border restrictions and establishment of vaccinated travel lanes are welcome moves towards the restoration of international air travel in the region."
Still, he stressed "full restoration" is "some way off".
"The abrupt re-imposition of travel restrictions by many governments in the face of the rising spread of the Omicron variant threatens to hold back the long-awaited revival of Asia's travel and tourism industry. Collaboration and coordination of industry stakeholders across borders are critical to the safe and sustained resumption of international air travel, without which, the recovery journey will likely be volatile and uneven," says Menon.