Boeing forecasts operators in Asia-Pacific to take delivery of 40% of all freighters – the largest proportion of all regions – as it remains bullish about longer-term demand for cargo services.
In its World Air Cargo Forecast, released on 18 November, Boeing sees close to 2,800 production and converted freighters delivered through 2041, with the aircraft intended both for growth and replacement.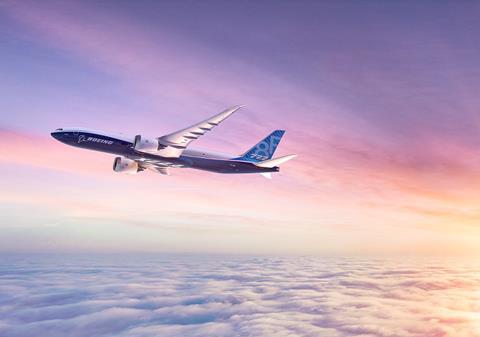 Of these, less than half will be standard-body conversions, with new medium and large widebodies making up a third of projected deliveries. The report also forecasts the global cargo fleet to grow in 20 years, up 60% from 2021's 2,240 aircraft to about 3,610 jets.
Says Boeing vice president of commercial marketing Darren Hulst: "While the air cargo market is returning to a more normal pace after historic demand in the last two years, structural factors including express network growth, evolving supply chain strategies and new cargo-market entrants are driving sustained freighter demand. In the global transportation network, air freighters will continue to be a critical enabler to move high-value goods, in increased volume across expanding markets."
The biennial forecast comes amid a softening of cargo demand, following a strong showing amid the coronavirus pandemic. Operators have cited reasons such as a slowdown in the global economy, as well as a fall in maritime shipping rates, for the weakening of demand.
Still, Boeing has in recent weeks clinched a series of freighter orders from several operators. On 10 November, the airframer disclosed an order from Azerbaijani cargo operator Silk Way West Airlines for two 777-8F freighters.
Two days prior, Emirates announced an order for five more 777Fs, expanding its existing Boeing freighter fleet. On 12 October, Cargolux finalised commitments for 10 777-8Fs, which are intended to replace its fleet of aging 747-400Fs.