The Australian government has upped financial support measures for its aviation sector, as a long-awaited international border reopening draws closer.
It announced a A$120 million ($86.6 million) top-up to the International Aviation Support scheme, which is given to the country's two international carriers, Qantas and Virgin Australia, to "maintain core international aviation jobs", in preparation for border reopening.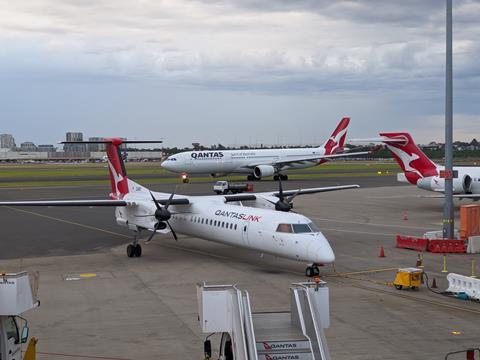 The scheme — first announced by Australian prime minister Scott Morrison in March — will be extended through March 2022. It was originally to have expired by end-October.
Australia's international borders have remained shut for more than a year, as part of efforts to curb the spread of the coronavirus, and as the country ramps up innoculations.
Canberra has said a "gradual reopening" of borders can take place once 80% of its population has been fully-vaccinated, which is likely to be around the end of the year.
Consequently, Qantas in August said it expects to restart international flying in mid-December, with 18 December earmarked as the date it relaunches flights to "Covid-safe" countries.
Separately, the Australian government also announced A$64 million in aviation security screening cost rebates for the country's major gateways.
The rebates, which will run from October to end-March 2022, will "help airports meet the costs associated with mandated security requirements, such as passenger and baggage screening on international passenger flights", a joint government press release states.
The additional measures, announced on 20 September, brings the total amount of financial aid to more than A$5.1 billion. Other measures previously announced include a tourism-centred support package, which saw 800,000 tickets to domestic tourist destinations offered at half-price. Australia in August extended financial relief measures for domestic carriers, amid a resurgence in coronavirus infections which sent several states into lockdown.
Deputy prime minister Barnaby Joyce says: "As a driver of so many sectors of our economy, it is essential that the [aviation] industry is ready to ramp up operations when international restrictions are eased. It's also important that the sector continues operating now, to maintain the flow of exports and imports and bring Australians home from overseas."
Adds Joyce, who is also Australia's minister for infrastructure, transport and regional development: "With vaccination rates rising we are getting closer to borders reopening. Our support for the aviation industry will ensure Australia reaps the economic benefits of international travel once restrictions are eased."