The Australian government has extended financial assistance measures yet again for domestic carriers, amid a coronavirus resurgence that has sent several states into prolonged lockdowns.
Two key support schemes — the Domestic Aviation Network Support (DANS) and Regional Airline Network Support (RANS) — will continue until the end of the year.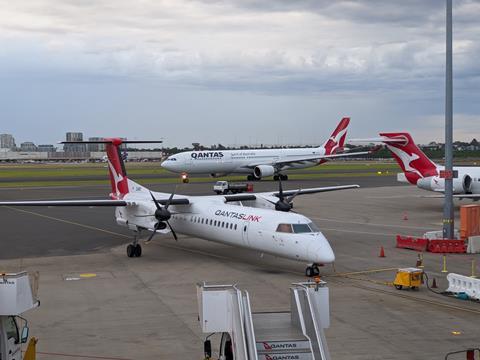 Both DANS and RANS, which are meant for domestic and regional operators respectively, was to have ended on 30 September.
The two support schemes — first launched in early 2020 — run on a "shortfall subsidy" basis, where the government provides a top-up to any shortfall between cost and revenue.
Deputy prime minister Barnaby Joyce says the latest extension of support measures will ensure airlines "maintain a minimum level of services on key air routes".
"Through the Covid-19 crisis, DANS and RANS have allowed more than 1.8 million passengers to continue to travel across our country, including essential workers in health care and other frontline services.
"These critical programs will continue to support essential freight movements around the country, providing critical access to healthcare equipment, education and mail and ensuring various critical industries can continue to operate," Joyce adds.
The Tourism Aviation Network Support, which sees flights to selected domestic tourist destinations sold at half-price, will be extended to end-November, says Joyce, who is also Australia's minister for infrastructure, transport and regional development.
The scheme was rolled out in March to help jumpstart domestic tourism, as Australia's international borders remained shut to keep the coronavirus out.
The extension will apply both for sale of tickets and travel, " to ensure travellers impacted by lockdowns or border closures can access these tickets and benefit key tourism regions as soon as possible", says the ministry.
Australia is battling one of its worst waves of infections, led primarily by the more contagious Delta variant of the coronavirus. The country's largest city and economic hub Sydney remains in strict lockdown — as it has been for nearly two months