Asia-Pacific carriers reported a three-fold jump in passenger numbers in March – with load factors hitting a two-year high – following border reopenings in several countries.
Traffic figures from the Association of Asia Pacific Airlines (AAPA) showed that the region's airlines carried about 3.5 million international passengers in March, a significant jump compared to 2021's 1.2 million international passengers.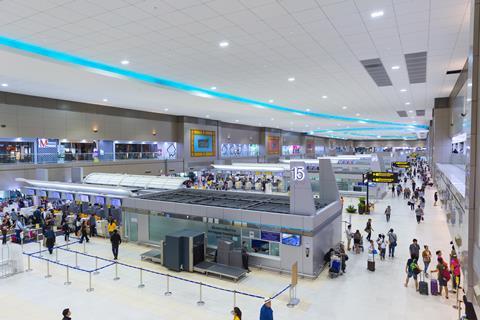 International traffic in March also saw a three-fold increase year on year, while capacity rose 64%.
Passenger load factor rose significantly in March to 51.6%, the highest since the pandemic took hold, says AAPA.
The association notes full recovery is still some way off: passenger numbers in March were well below pre-pandemic levels, at just under 11% of 2019's figures.
AAPA director general Subhas Menon says the reopening of borders is welcome. "However, some uncertainty remains, as the pace of reopening continues to vary across the region, with some governments taking a more cautious approach. Major markets such as China and Japan remain largely closed off to international visitors."
Menon also warns that high fuel prices, coupled with inflation in major economies and currency weakening, "may also affect the pace and extent of recovery in the region's travel markets".
He calls on governments to cooperate closely to streamline border control measures, to make progress in restoring international travel.
On cargo, Asia Pacific carriers reported their first-ever year-on-year decline in demand, with FTKs in March slipping 1.3% year on year. This comes after 14 consecutive months of growth, notes the AAPA.
It says "rising headwinds on multiple fronts" had dampened demand. "Production disruptions and congestion at China's major ports, together with international trade sanctions in relation to the Ukraine-Russia war, strained global supply chains," says the association.