China Aircraft Leasing reported steady operating profit and revenues in 2020, as the key fundamentals supporting its operations for the long term "remain unscathed", despite a massive hit to its bottom line.
The lessor's operating profit declined by 2% year-on-year to HK$949 million ($122 million), while revenues dipped by just 1.1% to HK$3.49 billion.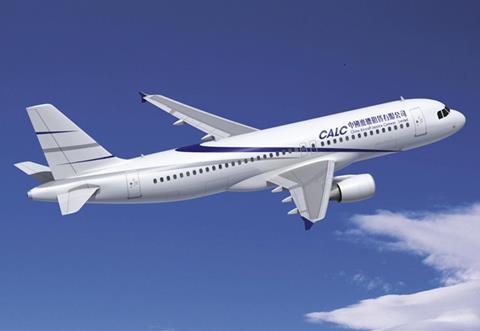 However, net profit fell 62.7% to HK$334 million in an "extremely challenging" 2020, in line with its profit warning for a 60-65% decline, issued at the start of March.
In 2020, CALC delivered 10 aircraft – one fewer than in 2019 – through orderbook placement and purchase and leasebacks. It also disposed of 18 aircraft which resulted in a net gain of HK$514 million, versus a HK$585 million net gain from the disposal of 15 aircraft in 2019.
As of 31 December 2020, CALC had 128 aircraft in its fleet, comprising of 103 owned and 25 managed aircraft, down from 134 at the end of 2019. Its A320ceo family fleet saw the greatest reduction, shrinking from 83 aircraft in 2019 to 74.
The average age of its fleet increased from 4.6 years as at 31 December 2019 to 5.7 years as at 31 December 2020, and over the same period, the average remaining lease term was shortened from 8.2 years to 7.6 years.
By number of aircraft, 78% of CALC's owned fleet as of 31 December 2020 were leased to Chinese clients.
Despite the availability of Covid-19 vaccines, Zhao Wei, chairman of the board expects it will take time before the aviation sector recovers.
Chief executive officer Mike Poon states that China will "obviously be leading the recovery momentum in this region" and that CALC will "channel more resources into the China market to further consolidate its leading position there".