CFM International has inked long-term contracts with China Eastern Airlines and Zhejiang Loong Air for the maintenance of Leap-1A engines on their Airbus A320neo aircraft.
The enginemaker, a joint venture between France's Safran and GE Aviation, signed a 12-year, rate-per-flight-hour agreement with both carriers, which will see it base maintenance costs on a per engine flight hour basis.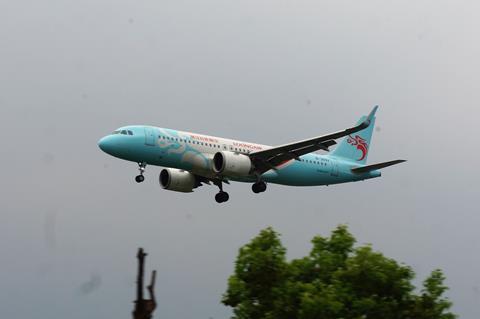 Both carriers also placed orders for spare Leap-1A engines, one of the two powerplant options for the A320neo family.
With China Eastern, the contract covers 36 A320neo aircraft, which are operated by the China Eastern Group of carriers. China Eastern also ordered six spare Leap-1As.
CFM adds that the contract adds to a 2017 agreement signed between both parties, when China Eastern picked CFM to power its A320neo fleet.
CFM China president Weiming Xiang says: "We are honoured by China Eastern Airlines' continued confidence in CFM. We have a long-standing, successful relationship dating as far back as 1985. It is a pleasure to be able to continue to serve the airline and its excellent operations."
As for Loong Air, CFM will provide maintenance for Leap engines on its leased fleet of A320neo family aircraft.
The deal adds to a previous agreement signed at the 2019 Paris air show to cover 36 A320neos. The Hangzhou-based carrier, which has 21 A320neos in operation currently, also ordered four spare Leap-1As.
Both deals were signed at the China International Import Expo, held in Shanghai from 5 to 10 November.