Singapore's Changi Airport Group (CAG) expects the coronavirus outbreak — which has torpedoed most of the aviation industry — to "materially and adversely" impact its operating results for the coming financial year.
Releasing its full-year results for the year ended 31 March, CAG says the pandemic's impact "has been without precedent", adding that there is still uncertainty around the longer-term performance and financial impact from the outbreak.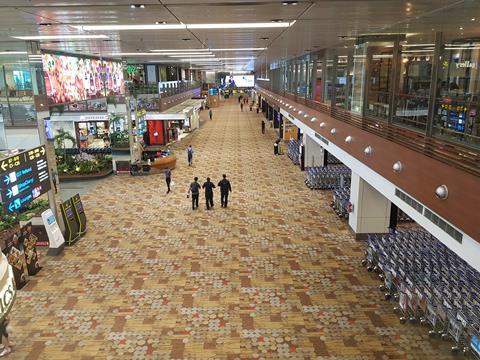 "CAG will continue to invest prudently to ensure Changi Airport's long-term competitiveness while maintaining high standards of safety and security," the group says.
"[It] will [also] continue to work closely with the relevant authorities and its airport partners to pursue recovery in the air travel sector, while enabling a safe and comfortable travel experience for all passengers," CAG adds.
Amid a collapse in passenger travel demand stemming from travel restrictions and border controls, Changi Airport has shut two terminals from May, consolidating all operations in the remaining two passenger terminals.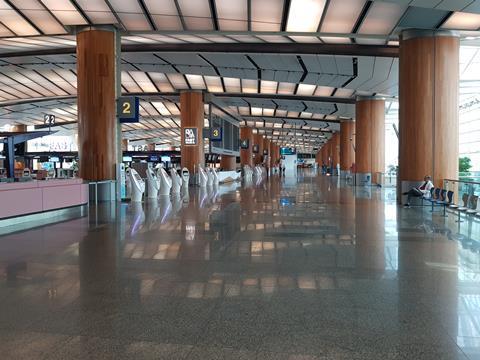 Changi's mega Terminal 5 project has also been put on hold for at least two years, as Singapore reassesses its air traffic demand projections.
For the year ended 31 March, CAG saw its operating profit fall about 6% year on year, to S$866 million ($636 million).
Revenue for the year rose 3% to S$3.12 billion, but was outpaced by a 6% year on year increase in expenses to S$2.25 billion. CAG also reported a 36% drop in net profit, to S$435 million.
On its operational performance, Changi reported 62.9 million passenger movements, a 5% drop year on year. The airport, a major international travel hub, had a largely strong showing for most of the financial year, led mainly by strong travel demand in and out of Singapore, along with the opening of Jewel Changi Airport in April 2019.
"However, business conditions deteriorated sharply in February 2020 as the Covid-19 outbreak started to spread globally. Travel restrictions and border controls led to a collapse in demand for air travel in the last two months of the financial year," CAG adds.
February and March saw a sharp year-on-year decrease in passenger traffic at Changi, at 33% and 71% respectively.
Changi also saw 363,000 commercial aircraft movements for the year, a 6% drop compared to the previous year.
Total airfreight throughput for the year came in at 1.97 million tonnes, a year-on-year decrease of 7.5%.