China estimates that around 39 million passengers will fly during the Lunar New Year period — about the same figure as 2020 — as the country faces a resurgence in coronavirus cases.
The Civil Aviation Administration of China (CAAC) disclosed the figure at a briefing on the Lunar New Year, traditionally a peak travel period across the country.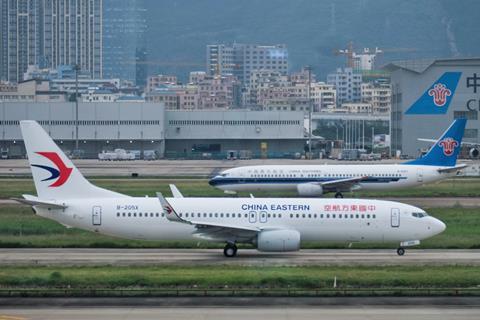 Says the CAAC: "Affected by policies of [avoiding] non-necessary trips…it is estimated that about 39 million passengers will travel during the [Lunar New Year] period, which is basically the same as last year."
This year's travel period will span 40 days, beginning 28 January, states the CAAC. Lunar New Year falls on 12 February this year, but travel traditionally picks up in the weeks leading up to the holiday's start.
China and its airlines have been hoping for an uptick in travel demand during the period, but recent spikes in coronavirus cases in various parts of China have laid to rest any such optimism.
The northeastern province of Heilongjiang has seen a rise in cases in recent weeks, while capital Beijing is battling a similar resurgence. The country saw 75 new confirmed cases on 27 January, the lowest single-day rise in more than two weeks.
To limit the spread of the virus, local authorities have discouraged non-essential travel during the Lunar New Year period. Those who still wish to do so will need to present a negative nucleic acid test results seven days before returning home.
The CAAC added on 26 January that passengers who bought flight tickets for the 40-day Lunar New Year travel period are allowed to reschedule, or a full refund at no extra cost.
Chinese carriers reported strong domestic traffic recovery in the second half of 2020, after bottoming out in February and March, when the pandemic gripped much of the country, and put much of it under strict lockdown.