While China's three largest airlines remain optimistic about domestic recovery prospects, they note that a meaningful international recovery is likely to be pushed back further, as the country continues to restrict flights overseas.
In a research note dated 1 September, HSBC Global Research analysts add that the 'Big Three' — comprising Air China, China Eastern Airlines and China Southern Airlines — could return to profitability at the last quarter of the 2021 calendar year, given a potential surge in traffic during China's National Day holidays in October.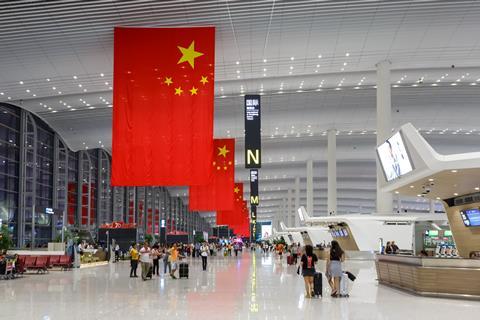 The analysts published the note following briefings by the three carriers held after the release of their half-year results. The 'Big Three' remained in the red for the six months to 30 June, though they narrowed their losses on the back of revenue uplift.
On international recovery prospects, the analysts were told by the airlines that China's global travel restrictions "may continue until at least the end of 2021 or [first-half of 2022] given the government's Covid-19 prevention approach ahead of the Beijing Winter Olympics", which will be held in February 2022. This in turn will push "a full recovery further out to 2024", the analysts add.
China's current international travel policy, known as the "Five One" policy, allows its carriers to operate only one flight a week to one point in any country, with international airlines also allowed one flight a week into the Chinese mainland.
It imposed these restrictions in March 2020 at the onset of the coronavirus pandemic, which was first discovered in China.
A Reuters report, citing other analysts who attended the briefings, states that China is only expected to loosen these restrictions after the first-half of 2022.
On the domestic front, the 'Big Three' remain "bullish on recovery", following the latest wave of infections, which was traced back to the eastern city of Nanjing and quickly spread to other provinces and cities.
The HSBC analysts note: "[China Eastern] expects traffic to reach normal levels in the first two weeks of October. Indeed, domestic pax capacity of the ['Big Three] airlines is already near 2019 levels; 99% of 2019 for the week of 30 August versus a recent low of 73% in the week of 9 August."
In the absence of a meaningful international travel restart, the analysts believe China Southern is "strongest placed" for overall recovery, "supported by high exposure to the domestic market and cargo business".