The Association of Asia Pacific Airlines (AAPA) has welcomed Mainland China's reopening, which it says will "markedly improve" recovery prospects for the region's airlines.
In comments made alongside the release of its traffic figures for November 2022, the association's director-general Subhas Menon also called out countries which imposed travel restrictions on Chinese arrivals, pointing out that it "may hamper the smooth resumption" of recovery and confuse travellers.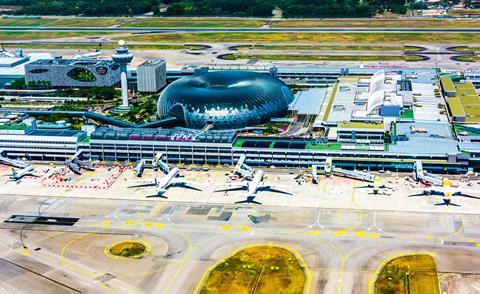 Says Menon: "[The] recent reopening of China's borders with quarantine-free travel after nearly three years of strict virus containment policies will markedly improve demand prospects, given China's significant trade and tourism links with the region's economies and beyond."
Menon, who remarked November 2022 said China "has not come to the party yet", urged countries to coordinate and harmonise travel measures.
Beijing on 8 January did away with its strict travel curbs, which essentially shut the country off from the rest of world. An explosion of cases – a result of the easing of domestic Covid-19 restrictions – has prompted some countries, including Japan and South Korea, to re-impose testing requirements for all arrivals from mainland China.
IATA director general Willie Walsh has called the requirements "knee-jerk" responses that have proven ineffective in the last three years.
Menon's latest comments come as Asia Pacific carriers continue to see strong traffic recovery through the year end.
Preliminary data from November 2022 shows Asia Pacific airlines carrying about 13.4 million passengers, up more than seven times year on year.
Traffic rose five-fold, while capacity only increased about two-fold year on year. This led to load factors hitting close to pre-pandemic levels, at 77.4%.
Menon states: "Asian carriers continued to enjoy robust recovery in international travel markets approaching the end of 2022, in tandem with the progressive removal of pandemic-driven border control measures."
He adds: "Despite a clouded macroeconomic outlook, the strong need for connectivity and desire to travel will drive further recovery in the region's international travel markets over the year ahead."
The bullish outlook on passenger traffic recovery contrasts with tepid results in cargo. AAPA data shows FTKs falling 19% year on year, while freight capacity slid nearly 8%.
The association says the decline is led by the continued downturn in the global manufacturing sector, itself a result of inflationary pressures and lowered business confidence levels.