A bilateral safety agreement between European and Chinese aviation regulators came into effect on 1 September, paving the way for simpler evaluation and certification processes for airframers of the two regions.
The European Union Aviation Safety Agency says it held a joint meeting with its Chinese counterparts on 3 September, where both parties adopted technical implementation procedures, which are meant to support the safety agreement.
"These administrative and technical procedures describe in detail how EASA and [Civil Aviation Administration of China] will conduct the validation and reciprocal acceptance of civil aeronautical product approvals," the agency adds.
In May last year, both the EU and China signed the agreement, which aims to "support worldwide trade in aircraft and related products" by removing "unnecessary duplication" of evaluation and certification activities by respective authorities.
The deal will also promote co-operation between the EU and China towards a "high level" of civil aviation safety and environmental compatibility.
The CAAC hailed the "new stage of co-operation" between China and Europe. The signing has created a "clear path for cooperation between authorities and industrial enterprises" of both regions, allowing for the "mutual recognition of civil aviation productions" from both China and the EU.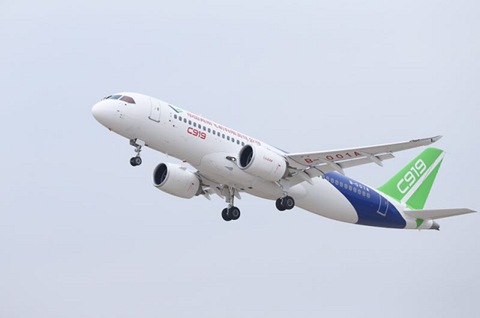 Chinese airframer Comac has been pushing for EASA certification for its C919 narrowbody programme in recent years, with Chinese premier Li Keqiang visiting his German counterpart in 2017 to call on Germany to help with the securing of type certification.
ATR, meanwhile, has embarked on flight testing to obtain Chinese type certification on its ATR 42-600 turboprop.