Federal Aviation Administration (FAA) safety official Billy Nolen will become interim administrator on 1 April, assuming the agency's top post following the departure of current administrator Steve Dickson.
The aviation safety regulator disclosed the news on 27 March, saying Nolen's decades of aviation experience prepares him to lead the agency.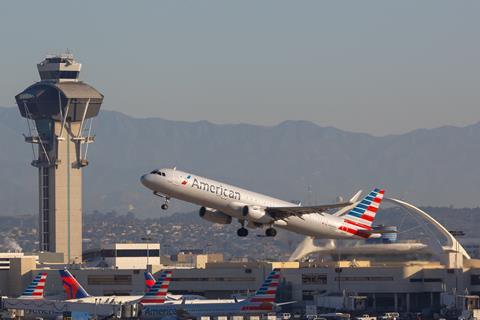 Nolen is currently FAA associate administrator for aviation safety, a post he has held since January.
Additionally, the FAA says its deputy administrator Bradley Mims will "take on an expanded role during this interim period, focusing on the FAA's workforce and the nation's airports".
Nolen steps into the interim administrator post at a critical time.
The FAA is still recovering from the 737 Max crisis and is overseeing certification of at least three Boeing jets: the 737 Max 7, 737 Max 10 and 777-9. The agency is also working through quality problems that have left Boeing unable to deliver 787s for much of the last 17 months.
"Billy Nolen has extensive expertise in aviation and a deep understanding of the vital role the FAA plays in ensuring the safety of the traveling public," says US transportation secretary Pete Buttigieg.
The administration of President Joe Biden will continue searching for a candidate to be permanent FAA administrator, a position coming with a five-year term, the FAA says. Dickson in February announced he would depart on 31 March, about halfway into his term. He did not cite reasons.
Nolen joined the FAA in January and oversees some 7,600 staff as associate administrator for aviation safety.
He brings to government work a long airline industry career that has included jobs at trade group Airlines for America (A4A) and at numerous carriers.
Nolen joined American Airlines as a pilot in 1989, holding type ratings to fly Boeing 757s and 767s, and McDonnell Douglas MD-80s, says the FAA. He then managed American's safety programme, and became American's managing director for corporate safety and regulatory affairs.
In 2015, Nolen joined A4A as senior vice-president for safety, security and operations. He was executive manager for group safety and health at Qantas in 2018 and 2019, and in 2020 became vice-president of safety, security and quality at Canadian discounter WestJet, according to Nolen's LinkedIn profile.
Nolen also served as an aircraft and helicopter pilot, and as a safety officer, in the US Army. He holds a Bachelor's degree in aviation management from Embry-Riddle Aeronautical University.