Chinese airlines carried more than 13 million passengers across the recent Golden Week holidays in October, with the number of flights mounted during the period close to pre-pandemic numbers.
Chinese carriers mounted more than 117,000 flights between 1 to 8 October. Of these, a large majority — nearly 110,000 flights — were domestic flights.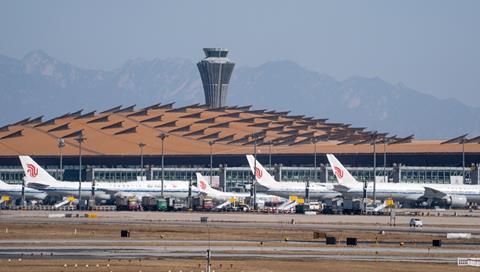 The Civil Aviation Administration of China (CAAC) notes that the average daily passenger figure is about 9% lower compared to the same period a year ago. Average daily flights mounted fell about 10% compared to 2019's Golden Week holidays, the agency adds.
China's Golden Week holiday —usually occurring after the country's National Day on 1 October — has traditionally been a peak travel period, with large numbers of tourists flying within and out of the country.
This year's holidays come amid the spectre of the coronavirus outbreak — first discovered in China — which has forced many of the world's carriers to cut most of their capacity.
China, which has since declared control over the pandemic, has doubled down on domestic tourism recovery efforts. Carriers such as China Southern Airlines and China Eastern Airlines have been dangling steep discounts and unlimited travel passes, to whet domestic travel appetite.
CAAC data for the period shows new highs being achieved by Chinese carriers — on 30 September, a day before the week-long holiday began, Chinese carriers operated 15,000 flights, carrying more than 1.7 million passengers across the country.
"In some major tourist cities, the number of inbound and outbound passenger bookings and the passenger load factor have approached or reached the same period last year, indicating that travel demand for domestic tourism has recovered significantly," the CAAC states.
Chinese domestic air traffic has been closely watched in recent months, with indications that full recovery could come by September. China's three largest carriers — China Southern, China Eastern and Air China — have yet to release their much-anticipated traffic results for September.
A HSBC Global Research report released in mid-September also expects that the 'Big Three' will report profits for the quarter ended 30 September, led mainly by the rapid recovery in domestic air travel demand in recent months.