Trade body Airports Council International (ACI) warns that high airfares in the Asia-Pacific and Middle East affect the recovery prospets of both airlins and airports, noting that most airports are still in the red.
In its industry outlook issued 29 March, ACI Asia-Pacific also points out that airfares were on the up - 35% higher in real terms compared to pre-pandemic 2019 - airport charges remained stable. It notes that the airfare increases were mainly a result of operating costs going up, reduced seat capacity, reduced competition on certain routes, as well as efforts to recoup pandemic losses, adding that the increase was "significantly above" the global average.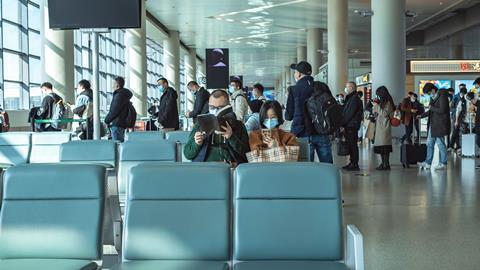 "This is in sharp contrast to the financial health of airports, which are still losing money, with regional EBITDA and net profit margins being negative for the tenth consecutive quarter since 2020," the association notes.
ACI Asia-Pacific director-general Stefano Baronci calls out the "fundamental imbalance" in the sector's financial recovery, noting that despite an improvement in traffic recovery, airports were still in distressed financial health.
"Despite substantial efforts by airports to freeze or lower airport charges in 2022, the average 53% increase in airfares throughout 2022, compared to 2019, reveals a fundamental imbalance in the financial stability of the industry as well as pose a threat to the sector's full recovery in 2023," he adds.
ACI's data shows that while the EBITDA margins of airports in the region improved "significantly" in the third quarter of 2022, they remained negative. Revenue was up 65% when compared to the previous quarter.
It notes that China's reopening should result in a "gradual improvement of revenues".
"From the air transport ecosystem perspective, elevated airfares represent a downside factor for full recovery as these may suppress demand and therefore reduce the number of passengers. Airports, on the other hand, need to get back to pre-pandemic traffic volumes in order to restore their economic equilibrium after a prolonged period of operating in the red," ACI adds.