Hong Kong International Airport saw its full-year passenger traffic hit a new low — as the city continues to tighten travel restrictions — with passenger numbers plunging to 2% pre-pandemic levels.
Data from operator Airport Authority Hong Kong (AAHK) shows that the airport handled just 1.4 million passengers in 2021, nearly 98% lower compared to pre-pandemic 2019.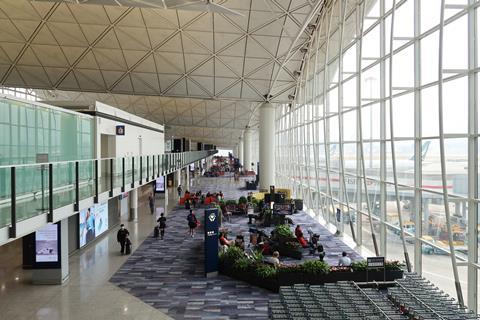 On a year-on-year basis, passengers handled nosedived nearly 85%.
While it did not elaborate, AAHK attributes the "significantly low" passenger numbers to "Covid-19 and entry restrictions".
Hong Kong has among the world's strictest entry restrictions, as it doggedly pursues a 'Zero-Covid' strategy in line with Mainland China. The city recently tightened restrictions further, following a spike in infections caused by the more contagious Omicron variant.
The airport fared better in its cargo operations, with full-year cargo throughput rising 12.5% year on year to 5 million tonnes. This was also slightly higher than pre-pandemic 2019, when the airport handled 4.8 million tonnes of cargo.
AAHK notes that cargo flights hit a new high for the year, increasing 19.8% year on year to nearly 83,000 flights.
In December, the airport handled 154,000 passengers, a 70% increase year on year helped by a rise in outbound Mainland Chinese passengers transiting. The airport also handled 477,000 tonnes of cargo, a year-on-year growth of 8.6%.