Hong Kong is "effectively off the map" as a global aviation hub, as the city continues to impose onerous restrictions, including lengthy quarantine and flight curbs.
Speaking at a media briefing on 6 April, IATA director general Willie Walsh says it is "disappointing" that the restrictions - imposed as part of the city's 'zero-Covid' strategy - are still in place, even as the rest of world is easing measures and reopening borders.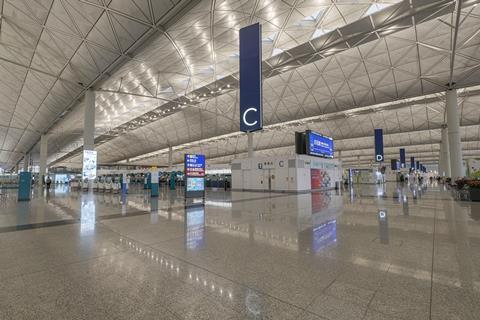 Hong Kong remains among the few places in the world to pursue a zero-infection strategy, in line with Mainland China. As the Omicron variant of the coronavirus spread around the world early in the year, the city banned all incoming flights from several countries, including the USA, UK as well as the Philippines. The ban has since been lifted, but Hong Kong has kept a tight lid on arrival numbers.
In line with mainland Chinese measures, Hong Kong will also ban an airline from flying into the city for a specified period if it is found to carry passengers who test positive for the coronavirus upon arrival.
On Hong Kong's recent move to halve quarantine period for arriving travellers from 14 to seven days, Walsh says the move is not enough to restart recovery.
"We continue to hear feedback from airlines and customers that the fact that there is a quarantine period is just so discouraging, that people aren't going to travel in the current environment, unless they really have to," he adds.
Noting that Hong Kong is "very much an outlier", Walsh adds: "It is extremely difficult for airlines operating into or from Hong Kong…the restrictions there have been very severe and have led directly to the cancellation of a lot of services, with airlines effectively finding it incredibly difficult, if not impossible, to operate there."
The tough restrictions have sharply impaired home carrier Cathay Pacific's operations. It is operating just 2-3% pre-pandemic capacity, one of its lowest levels since the pandemic emerged in Wuhan, China. Similarly, Hong Kong international airport's 2021 passenger numbers were just 2% of pre-pandemic 2019.