IATA has appointed Singapore Airlines senior executive Philip Goh as its regional vice president for the Asia-Pacific region effective immediately.
Announcing the move on 13 September, IATA says Goh takes over from Conrad Clifford, who has been promoted as the industry body's deputy director-general since July.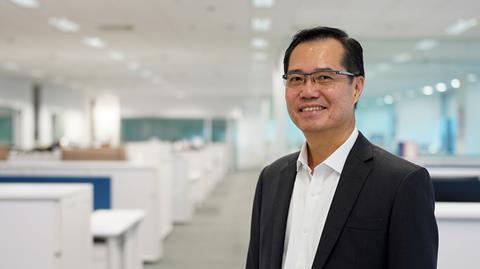 Goh was most recently SIA's regional vice president for the Southwest Pacific region, a Sydney-based role he held since 2017.
He has over 34 years experience in the airline industry, including holding senior management roles in SIA, as well as at Virgin Atlantic in London.
With his move to IATA, Goh will relocate to Singapore, where the IATA regional office is located.
Commenting on his move, Goh reiterated the "immediate priorities" confronting the industry amid the coronavirus pandemic, which include reopening borders safely, as well as reviving the battered travel and tourism economies.
"I am deeply passionate about the aviation industry and have been associated with its growth and development throughout my professional life. I am humbled to be leading the IATA Asia-Pacific team at the most challenging time in our industry's history," says Goh.
Adds Clifford: "[Goh's] extensive airline experience and deep knowledge of the region will be particularly valuable in delivering IATA's priorities across Asia-Pacific. He is well-prepared to lead IATA's efforts on safety, sustainability, and recovery of international travel from Covid-19. Air transport is critically important to Asia-Pacific and I am confident that Philip will be both a passionate advocate for our members' needs and a solid partner for governments."