The International Air Transport Association (IATA) has blasted a government plan to ban cargo-only flights from Mexico City's primary airport.
According to local Mexican media reports, the leaked draft of a document published last week reveals that the government intends to close Benito Juarez International airport, the busiest in the country, to operators that "provide national and international scheduled and non-scheduled air transportation services to the public, exclusively for cargo".
The document further says that these operations should be moved to the new Felipe Angeles International airport, which opened in March 2022.
Belly cargo in passenger flights is exempted from the plans.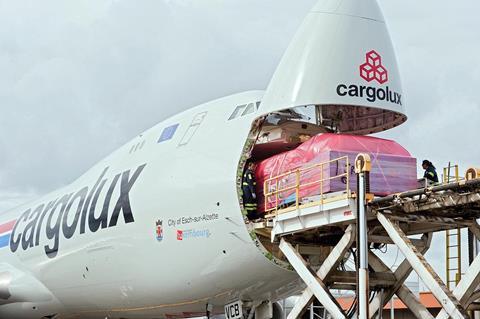 The Montreal-based airline organisation said on 23 January that expecting airlines to move cargo operations at short notice "is not feasible given the enormous technical, regulatory and infrastructural requirements associated with this transfer".
"The biggest share of cargo operations in the Mexican market is currently handled at Mexico City's International airport," says Peter Cerda, IATA's regional vice-president for the Americas. "Neither airlines nor the associated cargo supply chain can just pack up and move to an alternative airport."
"The relocation process poses a significant challenge and needs to be well planned to avoid any operational disruption," he adds. "For this we need all stakeholders to work in a collaborative manner, thus ensuring the safe and secure flow of cargo in and out of the country."
After the draft was leaked, Mexican President Andres Manuel Lopez Obrador defended the plan, saying it was due to lack of space at the primary airport.
But IATA says the new airport also does not yet have adequate facilities and infrastructure so that the cargo operators can work smoothly. Its complaints include the lack of properly equipped cargo warehouses, customs systems and enough brokers and registered agents, as well as compliance of third-party certifications required by operators that export cargo to other countries and regions.
"Air cargo plays a vital role in the ongoing socio-economic development of Mexico," IATA's Cerda adds. "Any extended disruptions to the Mexican air cargo infrastructure will negatively impact the well-being of the country's citizens and businesses."
IATA represents some 300 airlines comprising 83% of global air traffic.