India has extended the pandemic-driven suspension of scheduled international flights into and out of the country through September.
The extension, announced by the Directorate General of Civil Aviation (DGCA) on 29 August, will take the ongoing ban on commercial international flights into its 18th month.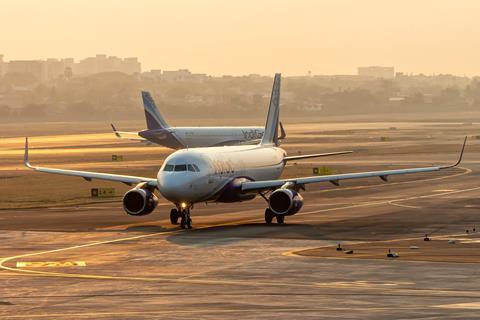 The agency adds that all-cargo, as well as DGCA-approved international flights, are exempt from the suspension.
India halted all regular flights into and out of the country in March 2020, at the onset of the coronavirus pandemic.
Since then, India has signed a number of "air travel bubble" flights with countries like the USA, United Kingdom, as well as German and the United Arab Emirates.
Other international flights included repatriation flights, operated under the auspices of the 'Vande Bharat' scheme.
A subsequent deadly spike in coronavirus cases in the second quarter of 2021 scuppered travel bubble arrangements, with most countries banning the entry of travellers from India.
Delhi has not publicly disclosed its plans for border reopening, unlike other countries in the Asia-Pacific region, including Singapore, which has made the case for reopening by the last quarter of the year, as well as Australia, which hopes to open up by December if vaccination rates keep up.