India has extended the suspension of scheduled international flights through 31 January 2022 — days before it was due to reopen its borders — over concerns of the Omicron variant of the coronavirus.
A notice from the Directorate General of Civil Aviation (DGCA) of India adds that the flight ban will not apply to cargo flights and passenger flights "specifically approved" by the authorities.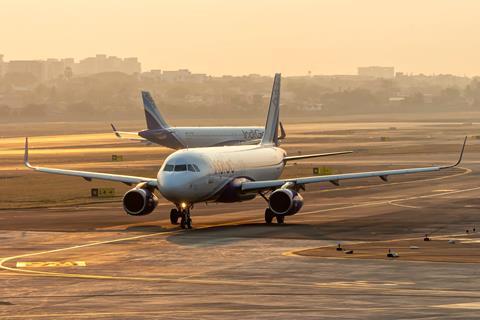 It also states that it would allow selected scheduled flights "on a case by case basis".
India was due to lift the ban on scheduled international flights — first imposed at the onset of the coronavirus outbreak in 2020 — on 15 December, according to a 26 November DGCA announcement. However, days later, as infections from the Omicron variant grew around the world, the DGCA announced tightened measures for incoming arrivals.
On 1 December, the authority said it would delay border reopening indefinitely, citing the "evolving global scenario".
While scheduled flights are largely banned, India has "travel bubble" arrangements with a number of countries. Most recently, it opened its borders to Singapore under the latter's Vaccinated Travel Lane scheme for fully-vaccinated traveller.