India has halted plans to re-allow scheduled commercial flights into the country indefinitely, over concerns of the new Omicron variant of the coronavirus.
A notice from the country's Directorate General of Civil Aviation (DGCA) says the situation is "being watched closely in consultation with all stakeholders".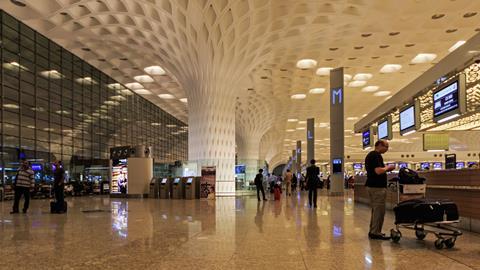 "[An] appropriate decision indicating the effective date of resumption of scheduled commercial international passenger services shall be notified in due course," the notice adds.
The latest development comes barely days after the DGCA outlined plans for progressive resumption of scheduled international flights. An ongoing ban on such flights — imposed at the onset of the coronavirus outbreak in 2020 — was to be lifted by 15 December, a DGCA notice on 26 November reads.
On 28 November, as the infections from the Omicron variant grew around the world, the DGCA tightened regulations for international arrivals, including randomised testing, as well as mandatory home isolation for passengers arriving from high-risk countries.
While regular passenger flights have yet to resume, India has "travel bubble" arrangements with several countries. Most recently, it began quarantine-free travel arrangements with Singapore, under the latter's Vaccinated Travel Lane scheme.
Delhi's suspension of border reopening follows similar moves by other governments in the region. Australia put on hold plans to reopen its borders to migrant workers and international students, amid uncertainty over the Omicron variant.
Singapore, which has several quarantine-free travel schemes in force, has imposed additional testing requirements for all travellers.