Japan has lifted an operating ban on all Pratt & Whitney PW4000-powered Boeing 777s, more than a year after it was imposed following a serious engine failure on a US aircraft.
The Japan Civil Aviation Bureau first imposed the restriction on 22 February 2021, stating then that suspension will remain in force "until necessary measures are formulated".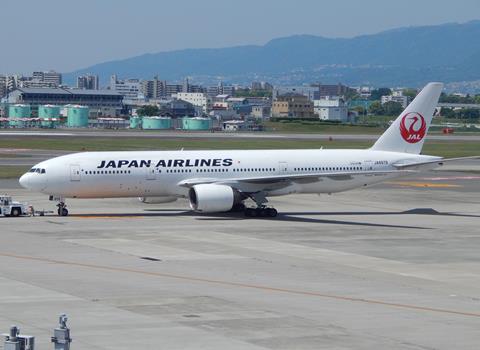 Two days before the ban, a United Airlines 777-200 (registration N772UA) flying from Denver to Honolulu suffered a major failure after taking off, shedding debris over a residential area, including the engine's nose cowl that landed feet from a house.
It followed a similar incident that occured on a Japan Airlines 777-200 in December 2020, when the PW4000 engine suffered a significant failure. The incident occurred as the aircraft, JA8978 (MSN 27637), operated flight JL904 from Okinawa's Naha airport to Tokyo Haneda.
A statement from Japan's Ministry of Land, Infrastructure, Transport and Tourism on 18 March says: "The technical evaluation has been completed, and the validity of the recurrence prevention measures has been confirmed. [We] will permit the resumption of commercial operation of the aircraft, on condition that the recurrence prevention measures are implemented."
Since the grounding, Japan's two largest carriers - Japan Airlines and All Nippon Airways - have retired a large number of PW4000-powered 777s, citing a lack of timeline in lifting the ban, as well as the need for fleet rationalisation amid a pandemic-driven downturn.
According to Cirium fleets data, there are 53 PW4000-powered 777s in storage, with none in service. Another 33 examples have been retired.