Japan is to allow foreign travellers from four countries this month, as part of a "test tourism" pilot ahead of plans for a broader reopening.
The move, announced by the Japan Tourism Agency, marks the first – albeit small – step taken by the country to crack open its borders, which remain largely shut out to general travellers.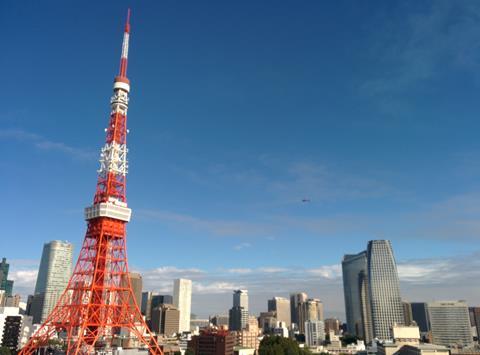 Under the pilot programme, travellers from the USA, Australia, Thailand and Singapore can enter the country, provided they have received three doses of the coronavirus vaccine.
"In this trial, we will verify how to comply with infection control … and emergency response [measures], formulate 'guidelines' that…travel agencies and accommodation operators should be aware of, and disseminate them to all concerned parties," the agency says in a brief note on its website.
According to Japanese media reports, around 50 travellers are expected from the four countries at the onset of the trial, with 10-15 tour groups expected.
The Japan Tourism Agency adds that the trial programme was to have been rolled out in late-2021, but that the surge in infections caused by the Omicron variant had put pause on the pilot.
Japan is looking to adopt a phased approach in border reopening starting from June, more than two years since it shut borders at the start of the coronavirus pandemic, though no firm timeline has been set out by Tokyo so far.
Tourists are still not allowed into the country, though Japan allows business travellers and students to enter. The country joins neighbouring China as one of the few remaining countries to have international borders firmly shut.
Japan's reluctance to reopen borders has been called "disappointing" by IATA director general Willie Walsh, who told reporters at a briefing on 16 May that he hoped Tokyo would be "more ambitious" and relook its restrictions.
"I would encourage the Japanese government to be more ambitious and to look again at the restrictions, because I think from a science space, there's no reason to keep the borders closed. So it would be important, I think, for the [aviation] industry in Japan, and the industry in general it's to see the Japanese market open. It's an important market," he added.
A day later, Walsh reiterated the comments at the Changi Aviation Summit in Singapore, stating: "[It] would be great to see countries like Japan take a bold decision and to remove restrictions on international tourists and rebuild the fantastic work that that country did in growing their tourism industry."