Officials in Las Vegas have decided to rename the city's McCarran International airport after Harry Reid, a former democratic senator from Nevada.
The Board of Commissioners from Nevada's Clark County, which owns the airport, unanimously voted on 16 February to rename the field Harry Reid International airport, striking the reference to Pat McCarran, also a former democratic senator from Nevada.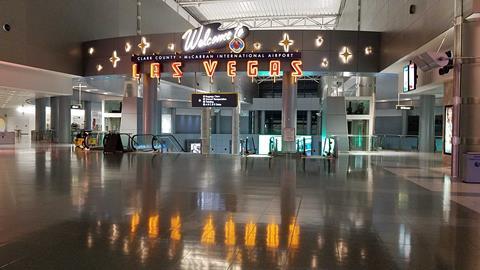 The FAA must now approve the name change. The airport's ICAO code, LAS, will not be changed.
McCarran was a US senator from 1933 to 1954. Pressure to change the airport's name has been building amid criticism that McCarran left a legacy of racism and anti-Semitism.
Reid, who hails from the tiny town of Searchlight, just south of Las Vegas, represented Nevada in the Senate for 30 years, from 1987 to 2017. Between 2007 and 2015 he was the body's majority leader, as Democrats controlled the chamber. He has been highly lauded for helping bring economic success to southern Nevada.
"Senator Harry Reid has never forgotten who he is or where he came from," Nevada governor Steve Sisolak said ahead of the vote. "He has spent his life and his career lifting up Nevada to what it has become today. He has helped to shape Las Vegas into a world-class tourism destination in a state that celebrates its diversity."
The rebranding will cost about $2 million and will be paid for by private donations, the Commission says.