Middle Eastern lessor Dubai Aerospace Enterprise (DAE) has placed an order for 15 Boeing 737 Max 8 aircraft, its first direct order of the type from the airframer.
The Dubai-based lessor states that the order, valued at $1.8 billion at list prices, is part of efforts to "modernise its portfolio for better economic and environmental performance". It did not did it indicate a delivery timeline.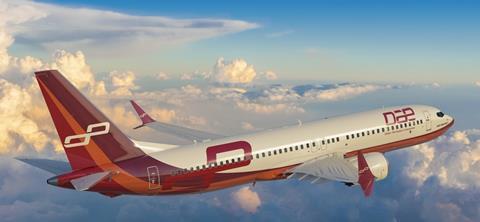 The announcement follows a sale-and-leaseback agreement the lessor signed in the third-quarter with American Airlines for 18 new 737 Max 8s. DAE also completed a sale-and-leaseback deal with Brazilian low-cost operator Gol for five 737 Max 8s.
DAE's website indicates it owns and manages 116 737 family aircraft, forming the bulk of Boeing aircraft under its portfolio.
DAE chief Firoz Tarapore says: "An increasing number of global aviation regulators are returning the 737 Max to the skies. We are confident in the success of these aircraft as domestic and regional air travel are seeing strong signs of recovery."
The DAE order comes as other lessors have pared back their Max orderbook in late March. China Aircraft Leasing has reduced its 737 Max orders by more than a quarter from 92 aircraft to 66 aircraft, while CDB Aviation terminated the purchase and delivery of 20 undelivered 737 Max aircraft from Boeing.