The Malaysian Aviation Commission (MAVCOM) expects up to a six-fold jump in passenger traffic in the new year — as domestic travel ramps up and international border restrictions gradually ease — though it warns that full recovery is still elusive.
In a report detailing its outlook for the Malaysian aviation sector, MAVCOM says recent developments, such as the establishing of quarantine-free travel schemes as well as domestic travel bubbles, point towards a "positive outlook" in the new year.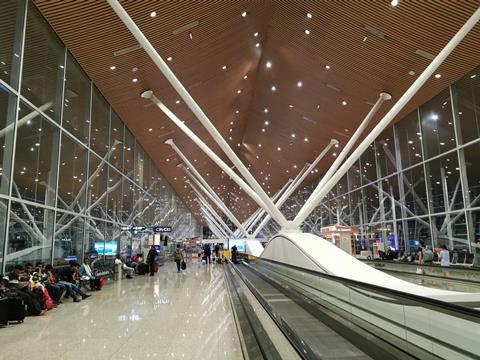 For 2021, the commission says total air passenger traffic "is estimated to be closer" to its best scenario forecast of between 6.9 and 7.8 million passengers.
In September, when travel restrictions were slowly easing, Malaysian carriers saw passenger traffic jump 57% month on month. By October, traffic had more than doubled month on month.
Still, these figures were very much below pre-pandemic levels: MAVCOM states that they represented 5.3% and 15% of traffic in pre-pandemic 2019, respectively.
In the new year, MAVCOM estimates passenger numbers to be between 32.6 million to 49 million, a significant leap from 2021 estimates. This also represents up to 45% pre-pandemic traffic, states the commission.
It also expects airlines to gradually expand seat capacity on the back of pent-up travel demand.
As for cargo, the commission says demand is expected to remain "resilient" in the new year, with freight-tonne kilometres expected to grow by up to 6.7% year on year.
Despite its optimism, MAVCOM executive chairman Saripuddin Kasim says recovery is "far from over".
He adds: "Aviation industry players may still face significant challenges ahead with the rise in Brent crude oil and jet fuel prices that could impact operational costs, as well as possible outbreaks of new Covid-19 variants, including the fast-spreading Omicron variant. However, we remain hopeful that the industry will continue to make progress, particularly as the Malaysian Government considers reopening mutual borders with several countries."