Malaysia will reopen the popular tourist island of Langkawi to domestic tourists under a "travel bubble" scheme, as part of a broader shift towards living with an endemic coronavirus.
Announcing the move, Malaysian prime minister Ismail Sabri Yaakob says the island will reopen on 16 September, with other destinations in the country opening up once vaccination rates hit the benchmark 80%.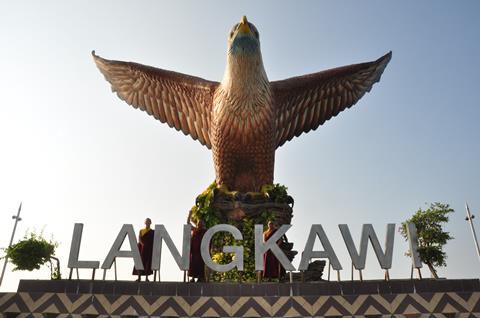 Ismail adds that the reopening of Langkawi will "revitalise" the local tourism sector, which has been in the doldrums for more than a year since the pandemic begun. It will also kickstart domestic travel once again, after the country was placed on strict lockdown for months this year, following record coronavirus infections.
The decision — reportedly mirroring neighbouring Thailand's tourism reopening plans — was understandably welcomed by Malaysian carriers. Low-cost giant AirAsia says the "highly-anticipated" move "will pave the way for more domestic and international travel resumption in the near future as the situation continues to improve and more people get vaccinated".
AirAsia Malaysia chief Riad Asmat says: "The government's decision to commence this travel bubble bodes well for the recovery of the whole tourism industry in Langkawi, and we look forward to working closely with the government, Langkawi Development Authority, as well as Tourism Malaysia, to support the revival of the tourism sector."
Malaysia reported just under 21,000 new infections on 2 September, marking the second consecutive day of decline. According to Our World in Data, close to 48% of the population have been fully-vaccinated against the coronavirus.