New Zealand will reopen its borders to all Australian tourists from 12 April — more than two months ahead of schedule — amid hopes that the move will help boost economic recovery.
The country will also open its borders to all vaccinated travellers from visa-waiver countries such as the USA, UK and Singapore, starting 1 May.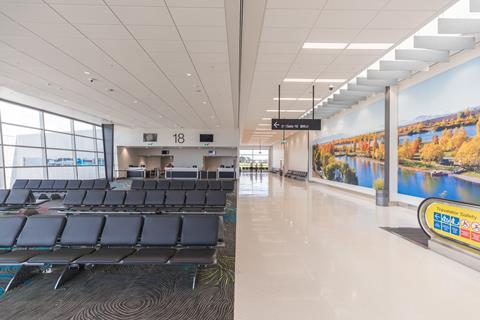 Announcing the move on 16 March, prime minister Jacinda Ardern says it was "safe to open up" given the country's high vaccination rates, as well as the tapering of a wave of infections from the Omicron variant of the coronavirus.
The new dates coincide with the Australian school holiday season, and New Zealand hopes the move will provide a "welcome boost" to the battered tourism industry.
"Reopening in time for the upcoming Australian school holidays will help spur our economic recovery in the short term and is good news for the winter ski season," adds Ardern.
Under a multi-step reopening plan announced in early February, Wellington had originally planned to reopen to general travellers from neighbouring Australia from July, along with travellers from visa-waiver countries.
It currently allows New Zealanders from anywhere in the world, as well as eligible travellers from Australia, to enter the country quarantine-free.
Wellington says it is awaiting "further advice" on a timeline for reopening borders to non-visa waiver tourists, which was originally slated for October.
Under the travel scheme, travellers need not isolate on arrival, but will be required to have taken a pre-departure test, with two further rapid antigen tests — one on arrival, and another on the fifth or sixth day after arrival.
Australia is a significant tourism market for New Zealand, accounting for nearly 40% of all international arrivals in pre-pandemic times.
The tourism industry is also a key economic sector in the country, contributing about 5.5% to its GDP pre-Covid-19.
AIRLINES CHEER MOVE
The move to bring forward border reopening was met with cheer among Tasman carriers, which have announced a capacity ramp up in the coming months.
Air New Zealand says it is adding over 90 Trans-Tasman flights from early April "to keep up with demand".
On the broader international network, airline chief Greg Foran adds: "On our long-haul network, we're seeing particular interest in journeys from North America around the July holiday period. It's a sign that tourists still have New Zealand at the top of their bucket list."
Qantas and Jetstar, meanwhile, will operate up to 30 return flights between the two countries from 13 April, and "will further increase" flights from May.
Qantas domestic and international chief Andrew David says: "New Zealand was Australia's second biggest source of international visitors before the pandemic, and Australians were the biggest source of visitors to New Zealand, so this is an important milestone as part of the recovery for both countries. With restriction-free travel possible from next month for Australians, we look forward to rebuilding our trans-Tasman flights."