The New Zealand government will be providing an additional NZ$195 million ($134 million) in subsidies to its aviation sector, to maintain key international air services amid border closures.
The additional financial support comes under the auspices of the Maintaining International Air Connectivity (MIAC) scheme, which was due to expire by end-October but has now been extended to end-March 2022.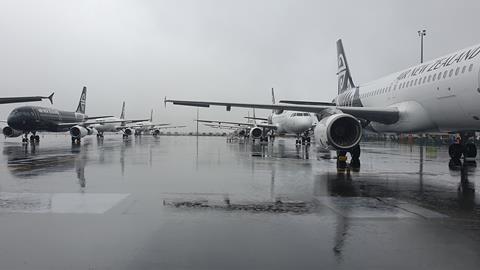 New Zealand transport minister Michael Wood says the extension of the scheme will help with demand over the peak summer cargo season.
"Extending the MIAC scheme gives us regular international air services for passengers and freight, and also protects our links to critical supplies like vaccines and medicines. It ensures we have the capability required for our businesses to tap into international markets and support our recovery," says Wood.
New Zealand's international borders remain firmly shut to the rest of the world amid the coronavirus pandemic. Consequently, all scheduled international flights have been suspended, though flag carrier Air New Zealand operates a number of repatriation flights, as well as cargo-only passenger flights, on top of cargo operations.
Wood says the MIAC scheme has supported more than 8,000 flights carrying around NZ$13.5 billion worth of airfreight since its rollout in May 2020.
The minister adds: "When the pandemic first began, New Zealand could have been cut off from regular air services to the rest of the world. Even now, the number of passenger flights into New Zealand is only a quarter of its pre-Covid-19 levels and many of those planes carry very few passengers, which shows how critical MIAC is for keeping us connected currently."
Of the NZ$195 million in the latest subsidies, the New Zealand transport ministry says NZ$25 million has been allocated to "ensure that connectivity is maintained with countries we have quarantine-free travel if there are pauses or suspensions".
A quarantine-free travel arrangement with neighbouring Australia has been suspended until the year-end, amid a surge in infections in both countries in recent months.