Auckland Airport is expects international passenger capacity to surpass pre-pandemic levels by July this year, as airlines return to New Zealand following the country's decision to fully reopen borders.
The projection was disclosed in a statement on 12 April, the same day that New Zealand will reopen borders ahead of schedule to all tourists from neighbouring Australia.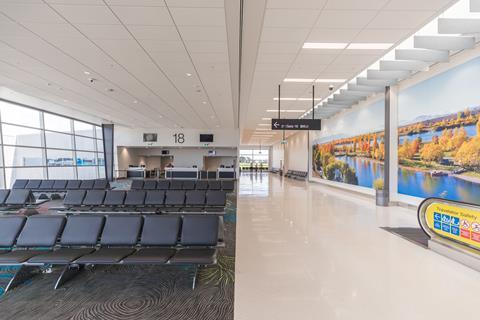 Auckland Airport says the decision to reopen borders "has given airlines the confidence" to resume flying into New Zealand.
Scott Tasker, the operator's general manager for aeronautical commercial, says: "While we still expect a ramp-up over the next couple of months as airlines do the behind-the-scenes work needed to get routes up and running again – allocating aircraft, crew rostering, and selling tickets – we can see a noticeable capacity jump from July onwards."
Already, airlines are planning to resume flights, or ramp up capacity, to Auckland – the country's main international gateway. These include Singapore Airlines, Qantas, Air Tahiti Nui, Korean Air, as well as Air Canada.
South American operator LATAM recently resumed operations from Santiago in Chile, flying its Boeing 787-9s thrice weekly.
The airport operator expects the Australian school holidays – in the last two weeks of April – to also provide a boost to traffic. It forecasts more than 10,000 passengers a day to arrive and depart from the airport on 15 April and 1 May, which are the first and last days of the school holidays.
Says Tasker: "The last couple of years has seen us enjoy travelling around New Zealand but for most it will have been a while since overseas travel has been a real option, so we're really experiencing the first wave of that pent up demand."
Wellington announced it would start opening borders in February, with New Zealanders overseas the first group to be allowed to return to the country.