The New Zealand government has laid out a "phased approach" to crack open its international borders in 2022, though it maintains the view that its borders are "our biggest risk for new cases".
From 17 January 2022, fully-vaccinated New Zealanders and New Zealand residents can travel from Australia to New Zealand without serving quarantine. Currently, New Zealanders can travel to Australia without quarantine, though Wellington has not reciprocated such measures.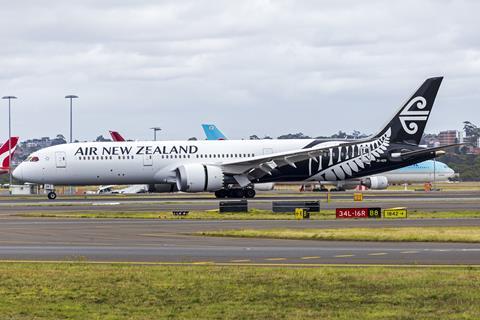 However, a government notice outlines several requirements to be allowed back into the country. The "clear, simple and safe plan" includes pre-departure and post-arrival testing, as well as a seven-day period of self-isolation.
Wellington says it will disclose further details on how self-isolation will be implemented in December, as it draws closer to reopening its borders.
In the second phase of reopening, New Zealand will allow fully-vaccinated citizens and permanent residents from other countries to return, subject to similar requirements. This will take place from 14 February.
Finally, for the third phase, which is expected to kick off from 30 April, fully-vaccinated foreign nationals will be allowed into New Zealand. It is unclear if the requirements will apply at this stage, though Wellington says the guidelines will "continue to be reviewed against the risk posed by travellers entering New Zealand".
New Zealand, once seen as the paradigm for pandemic elimination, struggled in 2021 trying to manage a surge in infections caused by the Delta variant of Covid-19. It has also come under fire for a lack of clarity over border reopening plans.
The country has abandoned its once-vaunted 'Zero-Covid' strategy, as vaccination rates rise and the rest of the world begins opening up.
Minister-in-charge of New Zealand's Covid-19 response Chris Hipkins defended the country's relatively cautious approach in border reopening.
"Some people and businesses want us to start to open up before Christmas, and that's understandable, but others want us to be more cautious. We acknowledge it's been tough but the end of heavily restricted travel is now in sight," says Hipkins.
He notes that parts of Europe, which reopened early in the year, are experiencing another surge in cases.
"In the end, we've done what we've always done, and that is to follow expert advice – which continues to show us the border is our biggest risk for new cases," the minister adds.
The latest development comes days after flag carrier Air New Zealand announced it was cancelling thousands of Trans-Tasman flights through the year-end, amid uncertainty over border reopening.
The airline, which understandably welcomes Wellington's latest announcement, says it hopes the final phase of reopening to the world " can be brought forward".
Hailing the "beginning of the return to international travel", Air New Zealand chief customer and sales officer Leanne Geraghty adds: "We can be ready before late April to fly visitors from around the globe and we're hoping New Zealand's success with vaccinations will see that decision reviewed and brought forward in the new year."