Thailand expects around 100,000 tourists to visit the popular island of Phuket — under the quarantine-free 'Phuket Sandbox' scheme — for the three months ending 30 September, as it reiterated its commitment to reopening the rest of the country to tourists in the coming months.
The disclosure comes days after the launch of the 'Phuket Sandbox' scheme, which allows fully-vaccinated tourists to enter Phuket without the need for quarantine, and is part of a broader push by the Thai government to reboot the country's tourism industry, which has been decimated by the coronavirus pandemic.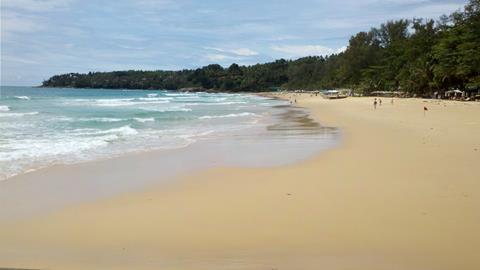 The Tourism Authority of Thailand (TAT) notes that in the five days since the launch of the 'Phuket Sandbox' on 1 July, the island has recorded 32 inbound flights — largely from Europe and the Middle East — and close to 1,900 tourists.
Within the first month of reopening, the TAT expects 426 flights into the island, averaging about 13 flights a day. Forward booking data also indicates that more than 11,800 travellers are expected to come to Phuket in July.
In the lead-up to the scheme's launch, airlines announced a ramp-up in capacity into the island. Flag carrier Thai Airways, for instance, launched flights between Phuket and Copenhagen, Frankfurt, Paris, London and Zurich.
Following the rollout of the 'Phuket Sandbox', Thai authorities are now looking to reopen the Surat Thai province — home to Samui Island, another tourist hotspot — under a similar arrangement by 15 July.
From 1 September, Thailand also expects to reopen a number of provinces, which include the cities of Krabi, Chiang Mai and Pattaya. Thereafter, the Thai capital of Bangkok will open up to tourists on 1 October, followed by the rest of Thailand throughout October.
Thai authorities had previously expected international passenger numbers to hit pre-pandemic levels "before 2025", taking into account a successful full reopening of borders.
The breathless pace of reopening is set against the backdrop of a rise in infections in the country, as well as the race to get the population inoculated. On 5 July, the country reported more than 6,000 new infections, and 50 deaths.
Thai authorities note that as of 5 July, about 84% of Phuket's population have received their first vaccine dose, while 67% had received both doses.
However, across the country, the vaccination rate is woefully low — statistics from Our World in Data show that only 4.3% of Thailand's population has been fully vaccinated.