The Australian government will allow fully-vaccinated citizens and residents to travel in and out of the country from November, as it shifts towards cracking open its tightly-shut borders.
Outlining a multi-step process to border reopening, Australian prime minister Scott Morrison says all fully-vaccinated Australian citizens and residents will have to complete a seven-day home quarantine — instead of 14 days at a designated facility — upon return from overseas travel.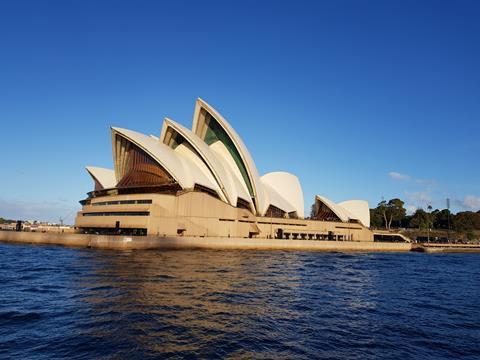 The 14-day mandatory quarantine will continue to apply to unvaccinated — or partially vaccinated — travellers, as well as those who received jabs from vaccines not recognised by the Australian authorities.
The move also means that Australians will be allowed to travel overseas, "subject to any other travel advice and limits", including other countries' entry requirements.
Canberra is also working towards "completely quarantine-free travel for certain countries, including New Zealand, when it is safe to do so," says Morrison.
The travel bubble arrangement between Australia and New Zealand has been paused until the end of the year — its longest suspension to date — following a surge in coronavirus cases in both countries.
Morrison also hinted that testing will continue to feature heavily in future reopening plans. "Testing is expected to continue to be a requirement of international travel, but subject to further medical advice, Rapid Antigen Tests may be used," the prime minister says.
The announcement marks a significant shift in Australia's travel policies — the country has kept its borders firmly shut since the onset of the coronavirus outbreak, to curb the spread of the virus.
Plans to reopen borders were scuppered several times, following waves of coronavirus infections in the country.
Morrison says Australia is "on track to" hit a vaccination rate of 70% "over the next week". The government had previously announced that some form of international travel can resume once around 80% of the population has been fully-vaccinated.
Following Canberra's announcement, Qantas says it will be bringing forward its international restart by a month. From 14 November, the Oneworld carrier will operate thrice-weekly flights between Sydney and London, as well as Sydney and Los Angeles, with Boeing 787-9s.
Qantas had originally expected to resume regular international flights from 18 December, operating to what it called "Covid-safe" countries including Singapore, the UK, Canada as well as the USA.
Story updated with Qantas' comments.