Singapore is in talks with New Zealand to harmonise the recognition of Covid-19 documentation, with the aim of restarting travel.
"As Singapore and New Zealand are both embarking on our respective Covid-19 vaccination programmes, we discussed the possibility of collaborating in mutual recognition of digital health and vaccination certificates, which will be an important enabler for the resumption of international travel," Singapore's foreign affairs minister, Vivian Balakrishnan said in an 18 March post on his official Facebook account.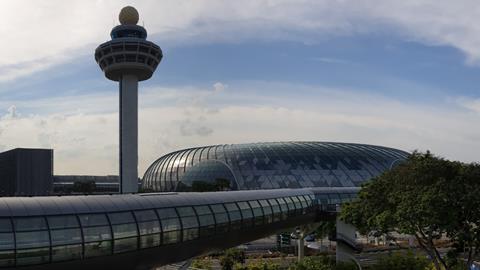 Singapore recently confirmed it is looking to re-establish air connectivity with Australia, and this includes plans for a quarantine-free air travel bubble.
"Singapore is currently in discussions with Australia on the mutual recognition of vaccination certificates and resumption of travel with priority for students and business travellers," Singapore's Ministry of Foreign Affairs said in a 14 March statement that addresses a same-day Sydney Morning Herald report on the matter.
"We are also discussing the possibility of an air travel bubble which will allow residents of Singapore and Australia to travel between both countries without the need for quarantine."
Separately, neighbouring Australia and New Zealand are closer to launching a trans-Tasman travel bubble.
According to an 18 March report by New Zealand's public-service radio broadcaster RNZ, government plans for a trans-Tasman bubble are now in full swing, with April as a target launch date.
Flag carrier Air New Zealand said in a statement today that it is launching a nonstop Auckland-Hobart service "once quarantine-free travel is up and running". This will be operated with Airbus A320neos, twice-weekly all year round.
Australia and New Zealand first discussed a trans-Tasman bubble around mid-2020, but this was shelved and revisited in December. Such an arrangement, if it materialises, will expand upon an arrangement for one-way travel from New Zealand to Australia, launched mid-October.