Singapore has reopened its borders to travellers fully vaccinated against the coronavirus, ending more than a year of shutting its borders amid the pandemic.
On 8 September, around 100 passengers arrived from Frankfurt on a Singapore Airlines flight, marking the start of the quarantine-free travel arrangement — known as the Vaccinated Travel Lane — a move seen as crucial in Singapore's post-pandemic economic recovery.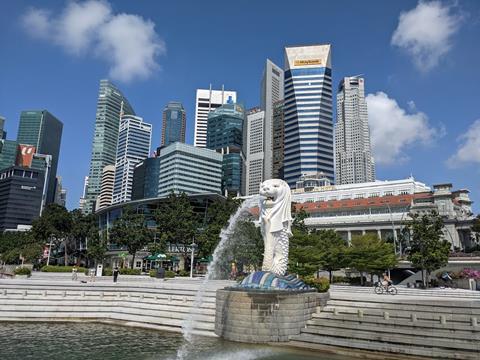 Under the Vaccinated Travel Lane arrangement, fully-vaccinated travellers from Germany and Brunei — so far the only two countries under the scheme — can enter Singapore without needing to serve quarantine.
In lieu of quarantine, travellers undergo pre-departure and post-arrival testing, as well as tests on the third and seventh day of arrival into Singapore. They must also fly on designated travel lane flights, which will mostly be operated by SIA, as well as Lufthansa from Germany and Royal Brunei Airlines from Brunei.
According to Singapore media reports, which cite the country's civil aviation authorities, more than 1,400 travel passes for the travel lane have been issued to visitors from Germany, for travel up to 7 October.
Just under half these passes were issued to short-term visitors, with the rest to long-term pass holders. Singaporeans and Singapore permanent residents are exempt from applying for the travel pass.
As for Brunei, Singapore authorities have issued just over 50 travel passes for travel over the same period, the bulk of them to short-term visitors.
However, the roll out of the travel lane comes as the city-state reports a steady rise in coronavirus infections.
As at 8 September, Singapore reported 349 new infections — the highest in more than a year. Case numbers have been steadily inching upward for two weeks, with the Singapore government urging its residents to reduce social gatherings, including at the workplace, where such interactions have been halted.
The country has one of the world's highest vaccination rates, with more than 80% of its resident population already fully inoculated against the coronavirus.