The air travel bubble between Singapore and Hong Kong — the first such arrangement for both cities — will commence on 22 November, allowing for all forms of travel without having to undergo a 14-day quarantine.
Outlining further details on the travel arrangements, the Civil Aviation Authority of Singapore (CAAS) states that there will be daily flights from 22 November between both cities, and a cap of 200 passengers per flight.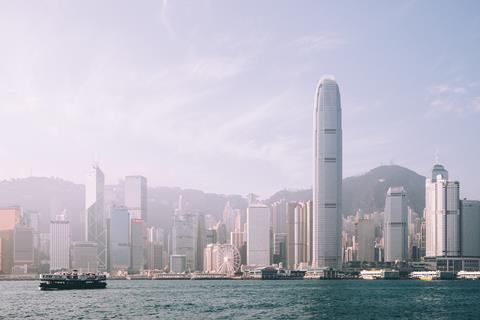 Cathay Pacific and Singapore Airlines will take turns to operate the flight, alternating day to day. From 7 December, both carriers will have one daily flight each between both cities.
SIA will be operating its Airbus A350-900s on the route. Cathay has yet to disclose operational details.
Under the travel bubble arrangement, which is open to any person who has remained in Singapore and/or Hong Kong for at least 14 days, travellers will have to undergo Covid-19 polymerase chain reaction tests in lieu of quarantine.
Tests must be taken before departure, with an additional post-arrival test to be taken by travellers arriving in Hong Kong.
Travel bubble arrangements will be suspended for two weeks if the seven-day moving average number of unlinked coronavirus cases is more than five.
The dedicated flights will not be open to transit passengers or those who do not meet the eligibility criteria.
Hailing what it called a "milestone arrangement between two aviation hubs", the CAAS states: "The good progress in containing the spread of Covid-19 in Singapore and Hong Kong has given us the confidence to reopen our borders gradually, with safeguards in place to ensure our public health and safety."
Singapore transport minister Ong Ye Kung adds that the travel bubble allows Singapore to "open up our borders in a controlled manner, while maintaining safety in our societies".
He adds: "While we may be starting small, this is an important step forward. I have no doubt both Singapore and Hong Kong will co-operate fully to make this scheme work. It will be a useful reference for other countries and regions that have controlled the epidemic, and are contemplating opening their borders."
Hong Kong's commerce and economic development secretary Edward Yau says the move was an important one, given the strong economic ties between both cities. "It is important for us to resume the travel between the two places. [This] will bring about benefits to the aviation, tourism, hotel, retail and catering businesses," adds Yau.
On how much flight tickets would cost, Yau notes it is a "pure commercial decision" that would be left to both SIA and Cathay.
Singapore and Hong Kong —which both have low numbers of coronavirus infection cases — reached an in-principle agreement to form a two-way travel bubble in October. Both SIA and Cathay have taken a financial hit from an unprecedented collapse in international travel demand, amid travel restrictions and a lack of a domestic market.
With additional reporting by Michael Allen of Cirium