There will be six flights a day — operated by six carriers — between Singapore and Kuala Lumpur under the quarantine-free Vaccinated Travel Lane (VTL) scheme.
Providing details on the much-anticipated border reopening between the two neighbouring countries, the Civil Aviation Authority of Singapore (CAAS) says the first flight under the VTL arrangement will commence on 29 November.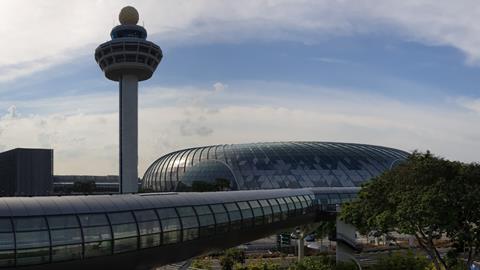 Under the VTL scheme, fully-vaccinated travellers do not need to serve quarantine upon arrival. They will, however, be required to test before departure and after arrival, and must travel on designated flights.
Six carriers from both countries have been allocated one daily VTL flight each. They are: Singapore Airlines, Scoot, Jetstar Asia, Malaysia Airlines, AirAsia, as well as Malindo Air.
SIA, in a separate statement, says it will be operating 10 weekly flights with its Airbus A350s, while its low-cost unit Scoot will fly four times a week between the two cities with its Boeing 787s.
Malaysia Airlines, meanwhile, will operate daily flights with its Airbus A330 aircraft, a significant uplift in capacity compared to the Boeing 737-800s that it usually operated in pre-pandemic times.
Demand for travel between both countries is expected to be high, given the large number of Malaysians who work and live in Singapore. The Singapore-Malaysia border has been shut since the onset of the coronavirus pandemic.
"Singapore and Malaysia enjoy strong economic links and warm people-to-people ties. The joint VTL is an important step in reopening the borders between two close neighbours, facilitate business and allow many families to reunite," says the CAAS.
Pre-pandemic, there were at least 40 daily flights between Singapore and Kuala Lumpur, making it one of the busiest international air routes in the world.
Malaysia is second Asian country, after South Korea, that Singapore has rolled out a VTL arrangement with. The city-state recently added India and Indonesia to the scheme, and says it is in talks with other Asian countries on an eventual reopening of borders.
The roll-out of VTL flights between both countries will also see the revival of codeshare agreements between SIA and Malaysia Airlines.
Both flag carriers, which inked a wide-ranging commercial agreement in 2019, have also disclosed a "substantial expansion" of codeshares. SIA customers will be able to fly to several domestic points in Malaysia via Kuala Lumpur. Malaysia Airlines, in turn, has added its code to SIA flights to points in Europe, as well as in South Africa.