South Korea and Singapore have agreed to allow quarantine-free travel for fully-vaccinated residents from 15 November.
The arrangement, known in Singapore as the Vaccinated Travel Lane (VTL), lets travellers enter on designated flights, and requires several polymerase chain reaction (PCR) tests in place of quarantine.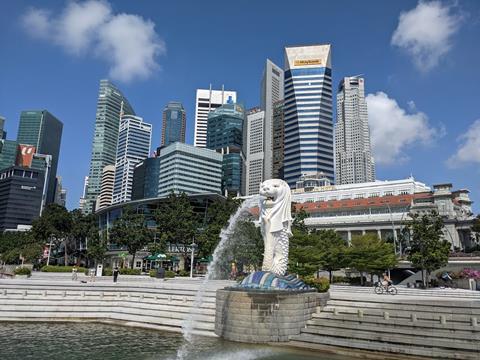 Singapore's transport ministry says it will announce more details on the Singapore-South Korea travel lane in due course, but notes that travellers will have to "meet the eligibility criteria and adhere to the prevailing border control measures and public health requirements for travel".
South Korea closed its borders to Singaporean travellers amid the coronavirus outbreak, to curb its spread. A travel lane for essential business and official travel, which was launched in September 2020, was suspended in February 2021.
Singapore transport minister S Iswaran says: "Singapore and the Republic of Korea enjoy excellent bilateral relations, with strong people-to-people ties. I am pleased that both countries have agreed to jointly launch Vaccinated Travel Lanes that will reopen general travel between our two countries, which has been disrupted for the past 20 months."
The minister notes that both countries "have made excellent progress" in inoculating their populations. Singapore has fully vaccinated 83% of its population, South Korea 55%.
He adds: "[The] VTLs reflect the trust both countries have in each other's ability to manage the Covid-19 situation. This is another milestone as we reopen Singapore's borders, and resume air travel in a careful and calibrated manner."
Singapore already has VTL arrangements with Germany and Brunei, which it rolled out in early September.
As for South Korea, it has quarantine-free travel arrangements with Saipan, which it launched in July.
Singapore and South Korea also agreed to mutually recognise coronavirus vaccine certificates, which will take effect at the launch of the VTL.
"This will allow fully vaccinated travellers with proof of vaccination issued in either Singapore or the Republic of Korea to enjoy vaccination-differentiated safe management measures in both countries," says Singapore's transport ministry.
News of the South Korea-Singapore VTL come on the same day that the city-state disclosed that it was in talks with the USA to establish quarantine-free travel, with the goal of rolling it out by year-end.