Singapore is "actively working" with a number of countries on establishing quarantine-free travel lanes, and expects to further open up its borders "in the coming weeks and months".
This follows a "very promising" start to border reopening in early September for all fully-vaccinated travellers from Germany and Brunei, says transport minister S Iswaran, who was speaking at his ministry's conference on 20 September.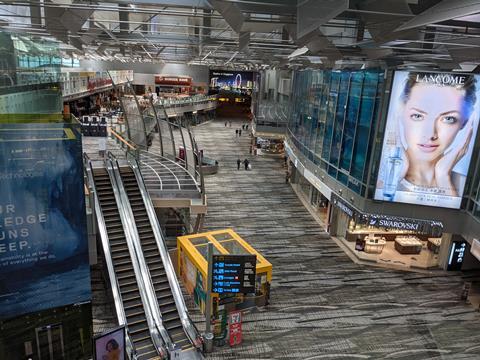 Iswaran did not state which countries Singapore was working with, nor did he indicate a timeline on Singapore's border reopening.
The minister was quoted by local media present at the conference as saying that border reopening was a "dynamic situation", which had to take into account the Covid-19 situation in Singapore, as well as in the partner country.
Singapore welcomed its first group of 100 travellers from Germany on 8 September under the Vaccinated Travel Lane arrangement, which allows fully-vaccinated travellers to enter the city-state. In lieu of serving quarantine, travellers must be tested before and after arriving into Singapore, as well as during their stay in the country.
Since the rollout, more than 900 travellers have entered the country under the scheme, an outcome that the minister says was "very promising". Singapore has so far received more than 2,500 applications under the travel lane scheme, he adds.
Underpinning the rollout of such travel schemes — part of broader efforts to restart the economy — is the need to "revive our air hub and restore connectivity", says Iswaran.
"This is critical to our economy, and our reputation as a trusted international hub," he adds.
His comments come as Singapore sees a steady uptick in coronavirus infections in recent weeks. As at 20 September, the city-state, which has one of the highest vaccinations rates in the world, recorded 910 new locally-transmitted cases.