The Philippines has scrapped a multi-billion dollar project to build a mega airport outside of Manila, less than a year after it picked a Sino-Philippine consortium to develop the facility.
The project, known as Sangley Point International Airport (SPIA), was dropped because of "various deficiencies" in submissions by the consortium comprising of Philippine conglomerate MacroAsia (MAC) and Chinese state-owned enterprise China Communications Construction Company (CCCC).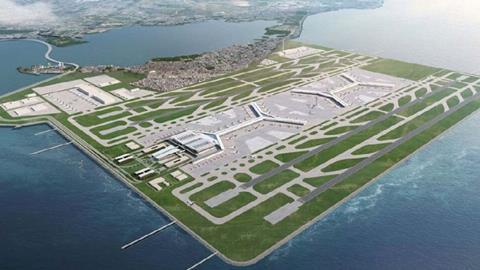 Jonvic Remulla, the governor of Cavite province, where the airport was to be built, adds that while negotiations to build SPIA have been effectively cancelled, "the project shall restart and hopefully have a progressive negotiation with a more qualified partner by October 2021".
He told Nikkei Asian Review that the consortium had failed to comply with documentary requirements, despite being given two extensions.
MAC confirmed the withdrawal in a stock exchange disclosure, while CCCC did not publicly comment on the announcement.
The Sino-Philippine consortium was picked by the Cavite provincial government in February to build the first phase of SPIA, in a project valued at Ps209 billion ($4.35 billion).
The project's first phase will feature a single runway and a passenger terminal that can handle up to 25 million passengers annually. In the longer term, SPIA will have four runways and a handling capacity of up to 135 million passengers annually.
SPIA is part of the Philippine government's long-term plans to alleviate congestion at Manila's Ninoy Aquino International airport, which has been running above its annual handling capacity of 30 million passengers before the coronavirus pandemic struck. Traffic data from 2018 shows the airport handled 45 million passengers.
CCCC was among Chinese firms sanctioned by the US government in 2020, over its work in disputed areas of the South China Sea.