South Korea plans to allow the operation of non-landing international scenic flights at Seoul Gimpo International, Daegu International, and Busan Gimhae International airports.
The Ministry of Land, Infrastructure and Transport (MOLIT) expects this to commence early May, after the necessary clearances are obtained, and each airport will operate up to three daily flights, it said in an 18 April statement.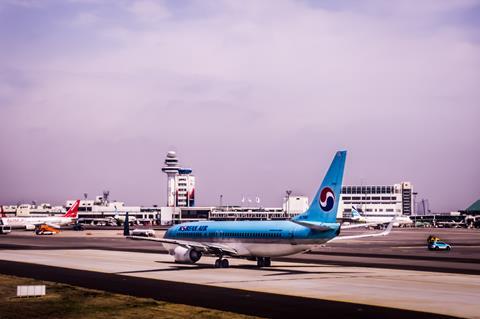 Passengers will be subject to public health measures as well as customs and immigration checks, and are allowed to purchase duty-free goods. Gimpo, Daegu, and Gimhae were considered suitable based on these and other factors; Cheongju International and Yangyang International airports are among those under review.
Such operations have only been allowed at Seoul Incheon International airport and according to MOLIT, seven local airlines operated 75 flights from December to March.
The ministry says these were well-received and it received feedback from the aviation and duty-free industries to expand operations to local airports.
MOLIT first outlined such plans in a 3 March statement, as part of broad measures to support and eventually revitalise the local aviation industry. The ministry was also considering allowing international transit at local airports.