Southeast Asia's coronavirus resurgence and patchy vaccination rates will delay the region's air travel recovery, with airlines no better off than they were in the disastrous year of 2020.
Recent developments have only underscored the sluggish path to recovery the region finds itself stuck in. Likewise, Southeast Asian carriers, which either have limited domestic exposure and weak finances, are struggling to cope with a prolonged crisis.
Airlines in the region's largest country, Indonesia, have not seen the domestic recovery reported in other big countries, such as China or the United States.
Indeed, a recent study conducted by Padjadjaran University and commissioned by the Indonesia National Air Carrier Association indicates that a "robust" domestic recovery will only take place in 2022, with a full recovery expected two years after.
In contrast, Chinese carriers have reported domestic passenger traffic to surpass even 2019, pre-pandemic levels in March.
On April 22 alone, Indonesia saw a spike of 6,200 new cases and 165 deaths. The total number of confirmed coronavirus cases in the archipelago now stands at over 1.6 million, making it among the worst hit in the region.
Indonesian officials have floated the idea of reopening the tourist hotspot of Bali to travellers from selected countries by July, a move that could help the dire fortunes of its airlines, though the sluggish rate of vaccinations in the country is an obstacle to this.
While the country is prioritising jabs for frontline medical workers, plans to include Bali in the priority list are also considered, though Indonesia - like other countries - is facing a potential shortfall in vaccine supplies due to export curbs in vaccine-producing countries.
Thailand, another Southeast Asian country with a heavy reliance on international tourism, has also been hit by a resurgence in cases, prompting the country's civil aviation authorities to announce a ban on red-eye domestic flights.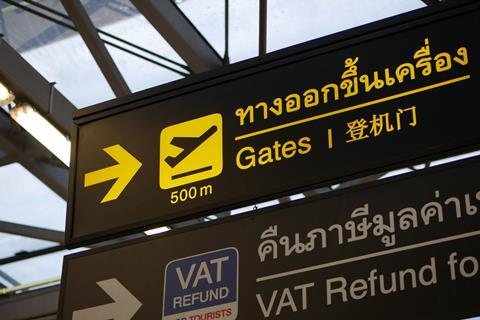 The Civil Aviation Authority of Thailand (CAAT) has also mandated that airlines adopt social distancing measures on board aircraft.
The latest wave of cases has put the country's plans to vaccinate and reopen the island of Phuket to tourists in jeopardy. Travel in mid-April during the Songkran holidays — a traditional peak travel season — fell short of targets, as travel curbs began to bite.
The travel restrictions have hit Thai carriers — some of which, like flag carrier Thai Airways, are in dire financial shape — hard. Bangkok Airways, for instance, has had to cancel planned launches of several domestic routes, following the spike in cases.
Further south, in Malaysia, what was once an early lead in managing the pandemic is fast fading away, with top officials warning of a potential fourth wave in the country, exacerbated by what is perceived to be a poor governmental response.
Interstate travel restrictions have also crimped domestic travel demand, affecting prospects of a domestic recovery for the country's two major carriers: flag carrier Malaysia Airlines and low-cost giant AirAsia Berhad.
Singapore — arguably one of the few countries in Southeast Asia that has controlled the pandemic — announced a ban on travellers from India, in response to the worsening pandemic situation in the subcontinent, as well as the emergence of a new variant of the virus.
While the city-state initially announced a longer quarantine period for travellers from India — 21 days, instead of the requisite 14 days - it announced a day later that it was banning all travellers from India, as the South Asian nation reports record cases.
Singapore's attempts at establishing quarantine-free travel arrangements with other countries and cities have met with several false starts: plans for a travel bubble with Hong Kong in November were hurriedly scuttled a day before the first flight was due to depart.
The city-state has also reportedly put off plans for an imminent restart of travel bubble arrangements with Hong Kong. Meanwhile, talks with countries such as Australia are still ongoing, though it is unclear if and when a travel bubble will commence.
While far from the only region to be gripped in the throes of the pandemic, Southeast Asian countries are finding that recovery is proving to be more elusive than ever. Airlines will continue to bear the brunt of the region's Covid-19 woes.