Taiwan has joined a growing list of governments around the world to close off its borders to foreign arrivals, in a bid to stem the tide of imported coronavirus cases.
A notice from the ministry of foreign affairs states the travel ban kicks in on 19 March, though exceptions will be made foreign residents of Taiwan, as well as those on diplomatic or official business.
However, those exempted from the travel ban must observe a 14-day self-quarantine arrangement upon arrival.
The announcement comes as Taiwan sees an uptick in imported cases, despite a slower rate of local transmission. On 17 March, it saw 10 new cases, all of which were by persons returning from overseas travel.
The restriction on foreign arrivals will have some impact on Taiwan's carriers. Cirium's schedules data for March indicates Japan taking about a quarter of international seat capacity from Taiwan, followed by South Korea and Vietnam.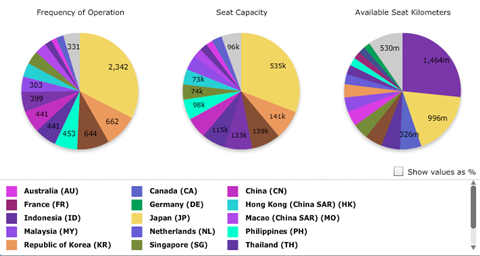 By ASKs, the United States takes the largest share, followed by Japan.
Among the Taiwanese carriers, Cirium schedules data indicates EVA Air is most exposed to the travel restrictions, with about 26% of seat capacity for March. Compatriot China Airlines has 23.5% of seat capacity for the month.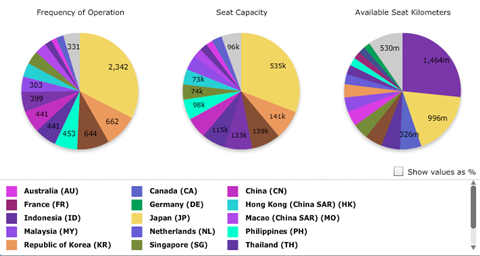 Taiwan's travel restrictions follows a move to extend a financial lifeline to its carriers, by way of subsidies and loans, to help stave off the impact of the outbreak.