Thailand will host its own air show from 2027, with the event to be held at U-tapao international airport near Pattaya.
The Thailand International Air Show will comprise "conference, an indoor exhibition, static and aerial displays of aircraft, and receptions", says the Eastern Economic Corridor Office of Thailand (EECO), the government agency organising the biennial show.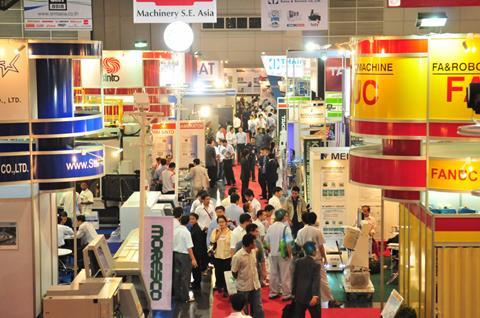 The air show is expected to run for three editions at the onset — 2027, 2029 and 2031.
The Thailand Convention and Exhibition Bureau, another government agency involved in the project, hopes the move will help boost the local economy, but also provide a "catalyst for growth" for Thailand's aerospace sector.
Bureau president Chiruit Isarangkun Na Ayuthaya says: "As Thailand recovers from the impact of Covid-19, we believe that large-scale, high-profile, international events such as the air show will not only give our economy a boost but also give our manufacturers and service providers a very targetted platform to showcase their specialised capabilities."
It expects the show to contribute over Bt4.7 billion ($140 million) to the GDP through 2031, and attract up to 75,000 visitors across the same period of time.
In the years leading up to the actual show, organisers have lined up a series of activities. Between 2023 and 2025, it will roll out outreach activities for the homegrown aerospace sector.
By 2025, organisers hope to have a soft launch for the show, before officially rolling it out in 2027.
U-tapao airport, where the show is expected to be held, is at the heart of EECO plans to redevelop the country's eastern seaboard.
The Thai government, which approved plans for the air show in early March, is working to build up an aerospace hub in its eastern seaboard. U-tapao will also be developed to become Bangkok's third international airport.