The quarantine-free travel bubble arrangement between Australia and New Zealand will remain suspended for a further eight weeks, as the wave of coronavirus infections in Australia show no sign of abating.
The extension, effective immediately, means the travel bubble will be effectively frozen for four months — its longest suspension since its launch in April — until early November.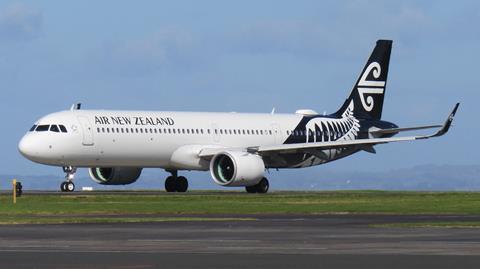 The New Zealand government says the pandemic situation in New Zealand and Australia has "changed significantly" since the bubble was first established.
"Uncontrolled community transmission is still occurring in Australia, with case numbers continuing to steadily increase in New South Wales, Victoria and the Australian Capital Territory (ACT)."
"In New Zealand as well, we're getting on top of an outbreak in Auckland," a government statement reads.
After remaining relatively free of the coronavirus for a long period of time, Australia and New Zealand both reported a sudden spike in infections caused by the more contagious Delta variant.
Since then, both countries' 'Zero-Covid' strategy — referring to a complete elimination of the virus — has come under fire, as several cities on both sides of the Tasman Sea went into strict lockdowns to stem the spread.
The Trans-Tasman travel bubble was Asia-Pacific's only functioning quarantine-free travel arrangement before the prolonged suspension. The bubble has been paused on several occasions since its launch, though most of these were at state level.
AIR NZ FLAGS FINANCIAL IMPACT OF 'CONSTRAINED' OPERATIONS
The ensuing restrictions have prompted Air New Zealand to disclose the impact of "constrained trading" on its bottomline, as well as its liquidity.
The Star Alliance carrier, in a separate 17 September stock exchange filing, says it "remains unclear" how long the suspension of the travel bubble will last, or how quickly New Zealand's national lockdowns might ease up.
The revenue loss from the ongoing suspension of the trans-Tasman travel bubble is up to NZ$25 million ($17.7 million) a month, the carrier says.
It notes that nationwide travel restrictions will cost it up to NZ$55 million a month. If only Auckland remains in strict lockdown, but the rest of New Zealand eases restrictions, the revenue impact lowers to between NZ$25 and NZ$35 million a month.
To this end, Air New Zealand discloses that it has drawn down further a government loan facility, to boost its liquidity.
This will bring the total drawdown to date to NZ$435 million — NZ$85 million more than previously disclosed — with around NZ$1.07 billion still available.