Australia and New Zealand will have a go once again at establishing quarantine-free travel, with the latest arrangement set to begin from 19 April.
Announcing the start date of the latest trans-Tasman travel bubble arrangement, New Zealand prime minister Jacinda Ardern says the conditions for opening up quarantine-free travel with Australia "have been met".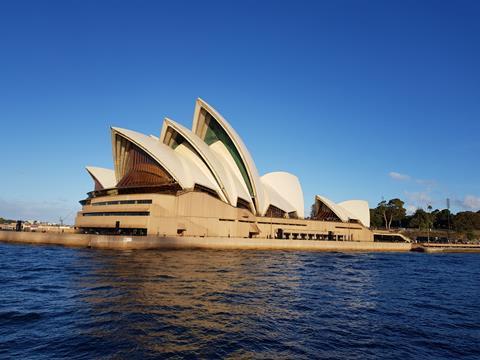 While some Australian states have allowed New Zealand travellers to visit without the need for quarantine, New Zealand has not reciprocated the move, citing concerns over sporadic coronavirus outbreaks in various parts of the country.
Both Australia and New Zealand has been relatively successful in controlling the pandemic's spread, with few, or no, cases in recent months.
Ardern told reporters: "The bubble will give our economic recovery a boost and represents a world-leading arrangement of safely opening up international travel while continuing to pursue a strategy of elimination and keeping the virus out."
Still, she warned that travellers must "plan for the possibility of having travel disrupted if there is an outbreak".
Both countries have had to scupper plans to establish travel bubbles in 2020, following spikes in coronavirus cases.
On how the travel bubble, which also eliminated pre- and post-arrival testing, will work, New Zealand Covid-19 response minister Chris Hipkins says travellers must not have tested positive for the coronavirus in the 14 days prior to travel.
"Passengers will need to provide comprehensive information on how they can be contacted while in New Zealand, complete a pre-departure health declaration and won't be able to travel if they have cold or flu symptoms," he adds.
News of the trans-Tasman travel bubble comes days after Taiwan and the Pacific island of Palau commenced the region's first quarantine-free travel arrangement. It also comes amid increasing discussions between Asia-Pacific countries on starting similar arrangements.
AIRLINES BOOST TRANS-TASMAN CAPACITY
Following the announcement, carriers from both sides of the Tasman wasted no time in announcing plans to increase capacity on Australia-New Zealand flights.
Qantas and its low-cost unit Jetstar, for instance, say they would operate up to 122 return flights weekly between both countries from 19 April. This represents an increase from the current 3% pre-pandemic capacity, to 83% once the travel bubble commences.
It will operate all routes it previously flew before the pandemic hit, and launch two additional routes: Auckland-Cairns and Auckland-Gold Coast. Qantas will operate flights with a mix of Boeing 737-800s and Airbus A330s, while Jetstar will "initially operate" its flights with its A320 jets.
"Qantas and Jetstar will look to grow capacity and the number of routes as the market recovers," the carriers add.
Meanwhile, Air New Zealand says it "will be ramping up" flights between Auckland, Wellington, Christchurch and Queenstown and eight Australian cities: Brisbane, Melbourne, Sydney, Perth, Gold Coast, Adelaide, Sunshine Coast, and Cairns.
It is eyeing the launch of twice-weekly flights between Auckland and Hobart, but has yet to firm up a start date.
As for Virgin Australia, it currently operates no Trans-Tasman flights, having suspended the services at the onset of the pandemic. However, the carrier says that New Zealand "remains a key part of our short-haul international network and we look forward to re-entering the Trans-Tasman market later this year".