The Office of the US Trade Representative (USTR) has placed new tariffs on aircraft manufacturing parts as well as some alcohol products from the European Union in an ongoing transatlantic spat about aerospace subsidies.
The USTR accuses Europe of unfair calculation when it imposed a round of tariffs that resulted from World Trade Organisation (WTO) litigation earlier this year.
In October, EU authorities secured the right to impose almost $4 billion in tariffs on US imports, including aircraft, in retaliation for harm arising from US government subsidies to Chicago-based airframer Boeing. That's just over half of the $7.5 billion awarded to the US side following a similar subsidies case a year earlier.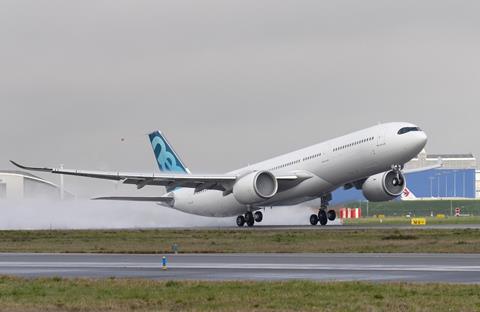 The USTR says the time period that Europe used to calculate its levies varied from that used to calculate its own earlier tariffs on European products, hence the adjustment.
"In implementing its tariffs… the EU used trade data from a period in which trade volumes had been drastically reduced due to the horrific effects on the global economy from the Covid-19 crisis," USTR writes.
The result was that Europe placed tariffs on far more products than if it had "utilised a normal period" to calculate them, it adds.
"However, in order to not escalate the situation, the United States is adjusting the product coverage by less than the full amount that would be justified utilising the EU's chosen time period," USTR says.
Aircraft parts, non-sparkling wines, cognacs and brandies from France and Germany will be the target of the new levies. It is not clear when these are to begin.
It is the latest move in a long-running trade dispute between US and European regulators on subsidies for large civil aircraft that has been broiling since 1994.
In February, the USTR raised its tariffs on large European aircraft to 15%, up from the 10% levy it had implemented in October 2019, when it had been given the right to impose up to 100% tariffs on $7.5 billion of goods, including Airbus jets of more than 30t. At that time, the US also introduced 25% levies on other specialty products such as Irish and Scotch whisky, German machinery, and cheese.
Earlier this month, the UK's Department for International Trade said that it had opted for an "independent approach" to the aerospace conflict, as well as other trade issues with the USA, and unilaterally suspended the tariffs on US aircraft imports. The UK's departure from the EU this year – and the impending end of the transition period on 1 January 2021 – means it will be able to act separately from the EU in the future.